Villa on Mykonos island
Location: Mykonos, Greece
Description
Everything you could possibly ask of luxury and amenities you will find in this villa. Situated on the southeast side of Mykonos island, villa is standing elegantly on the top of the two famous beaches, Agrari and Elia. Comfort, quality, privacy and great views blend, to give a unique experience.
Villa consists of the main house, the guest pool house and the secret suite. The main house is built on three different levels. The ground level features the living and the dining room, with direct access to the pool and private verandas, with gorgeous views on to the Aegean Sea. This level is set with a fully equipped kitchen, next to the dining area with seating for 12.On the upper level is the master bedroom, en-suite bathroom and its own private veranda with astonishing views to the sunrise. On the lower level you will find another living room, the second master bedroom and one more bedroom. Both bedrooms feature en-suite bathrooms and their own sea view veranda.
The guest pool house is totally independent with a separate entrance and a kitchenette with a breakfast table seating 4 on the ground floor. In the same level you will find the third master bedroom with pool and sea views, and its own bathroom. On the upper level there is one more double bedroom with an en-suite bathroom.
Last but not least, the secret suite of the back yard features a small living room, a bedroom and en-suite bathroom. The secret suite is also completely independent from the main and the guest pool house and has separate entrance.
The large swimming pool is located at the center of the outside terrace, with swings hanging above to make you feel that you are flying over Agrari bay. There is the bar by the lower pool terrace. There is also an alfresco wood fire BBQ and a dining area seating 12.
Main house (sleeps 6)
Two sea view master bedrooms with en-suite bathrooms and private balconies
One sea view bedroom with en-suite bathroom and private outside terrace
Guest pool house (sleeps 4)
Two sea view bedrooms with en-suite bathrooms
Secret guest suite (sleeps 2)
One bedroom with small living room and en-suite bathroom
Similar Properties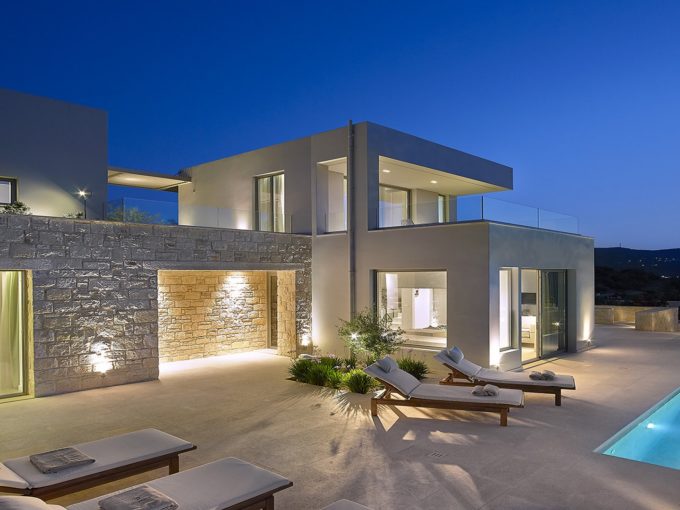 Accomodation for 6 up to 7 guests, with a master…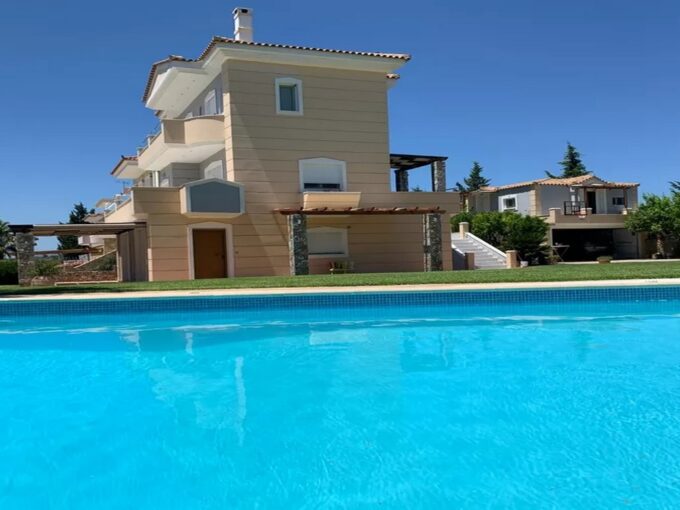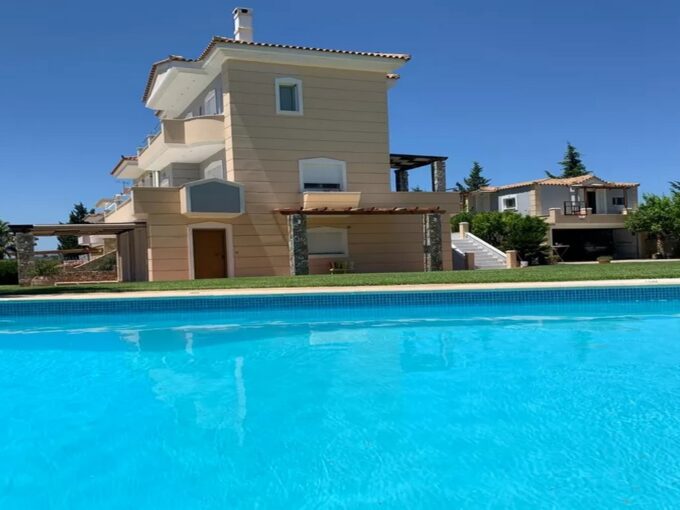 This modern villa is located on the waterfront of a…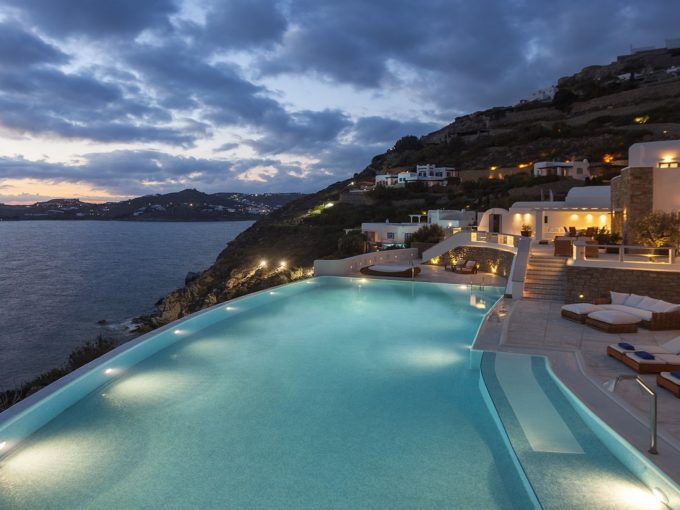 This unique property is regarded as one of the most…