Royal Villa Koroni
Location: Greece, Messenia, Costa Navarino
Description
The Royal Villa Koroni (660 sq. m.) is the embodiment of the true art of living, offers its guests stunning views of the Ionian Sea and pleases the eye with original interior elements.
Stunning villa with direct access to Dune Beach with an outdoor pool, private spa and gym, scenic views of the Ionian Sea and access to 2 golf courses.
Location
Villa Koroni Royal is part of the Romanos Resort, Luxury Collection. It is conveniently located among the natural landscape of the Messinia region, which is breathtaking. Dune Beach is a short walk away. Guests can enjoy privileged views of the blue waters of the Ionian Sea.
If this is not enough, there are 2 impressive golf courses nearby – part of the Costa Navarino coast, where they also prefer to play soccer.
Pool and Facilities
Outdoors, there is a large 72.5 m² pool with sun loungers and furnished terraces with barbecue facilities. There is also a private spa, sauna and well-equipped gym.
You can also enjoy the multidisciplinary Anazoe Spa & Thalassotherapy with proprietary therapy and unique oleotherapy® procedures.
2010 European Hotel Design Award: "Best Suite, Interior Design of the Year" "
Three full bedrooms
Master bedroom with en-suite bathroom and large raised whirlpool whirlpool
Two guest bedrooms (one with two single beds and one with double bed) with en-suite bathroom
Spacious living room and fully equipped dining room for 14 people
Spa room with hammam
Spacious media studio with Bang & Olufsen equipment
Bathrooms with luxury amenities
Separate gym
Staff room
Large private pool
Private beach tent
Exclusive butler service
Similar Properties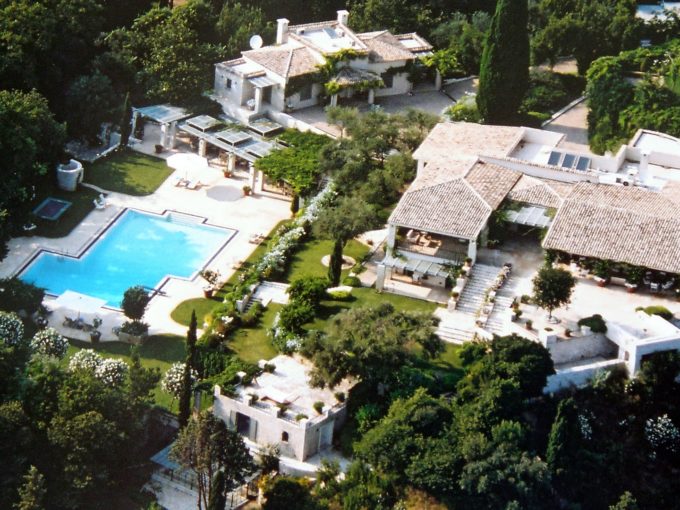 The mansion is located on the island of Corfu near…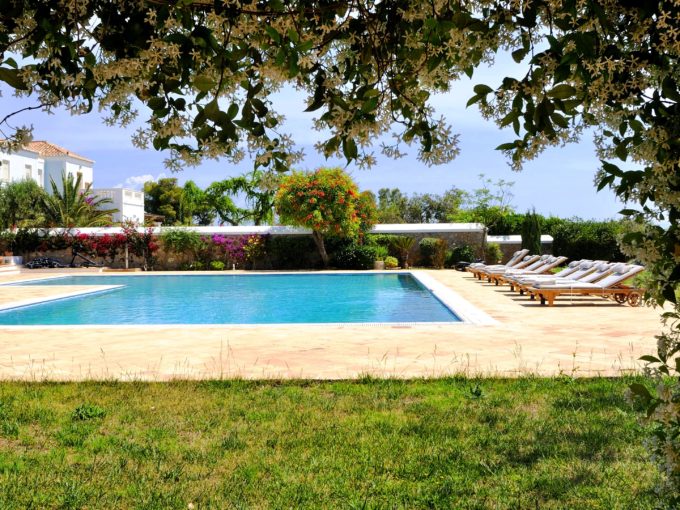 Situated just a short drive from the island's town and…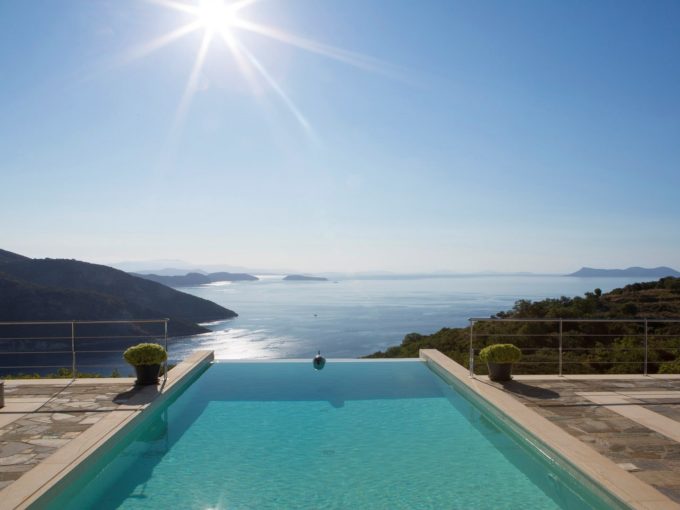 A Mediterranean designed contemporary villa where antique and modern elements…