George Papadopoulos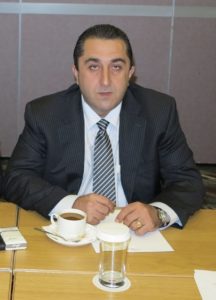 President, GP-CON Group
Biography
Born on 07/05/1970.
In 1986 he entered MISI (now MGSU – Moscow State Construction University) with a degree in civil engineering and civil engineering.
Later he moved to Greece and continued his studies at the Greek State University of Thrace. Democritus in the same specialty.
After graduating from the University and after gaining membership in the Greek Technical Chamber at the initial stage of development of his business, he collaborated with the largest construction companies in Greece as a subcontractor.
The emphasis in the work was placed on government orders – the construction of roads, office buildings, large bio-treatment facilities on the islands.
For example, George Papadopoulos built such large government facilities as:
Port in the city of Kalamata
City Hall in the city of Naxos
Roads in the city of Naxos
Bio-treatment facilities at Koufonisi Island.
Extensive experience gained has allowed the founding in 2002 of its own construction company G.P. Constructions, which over time has become the core around which other companies that are now part of the GP-CON Group were founded.
GC "GP-CON" operates in the following countries:
Russia
Ukraine
Germany
Kazakhstan
Azerbaijan
Georgia
Dmitry Papadopoulos, Executive Director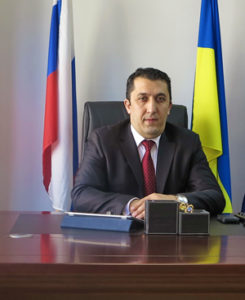 Dear friends!
I welcome you on our site and would like to provide you with information about us.
For over 12 years our company has been offering real estate in Greece in Russia under the brand "GREKDOM".
The company "GREKDOM" is a representative of the Greek construction company G.P. Constructions. G.P. Constructions experience in the real estate market for more than 18 years, she has an official license for construction work, both in the private sector and in the construction of public facilities. The company builds integrated strategies to solve your problems in the field of real estate acquisition. We are ready to provide an exclusive service, offer non-standard solutions, unique author's projects. Our team conducts a thorough legal examination of each object and full legal support for the transaction. The company's specialists, with many years of experience in working with real estate, are ready to offer you its wide selection, satisfying your taste and the most daring preferences. Our excellent knowledge of the Greek real estate market gives us confidence that even demanding customers will be satisfied with their profitable investments thanks to us. Our clients recommend G.P. Constructions to their friends and partners. We are trusted at the state level, our work is: construction work at the Embassy of Ukraine in Greece, City Hall of Naxos, a port in the city of Kalamata on the Peloponnese, etc. We are ready for cooperation and are happy to bring your ideas to life.
I can say that our site provides not only reliable information on objects, but also full legal information, on taxation, on urban planning standards of construction and much more, so that when you make any decisions, it is clear what real estate in Greece is.
I also want to add that some of the top real estate objects that are most popular and in demand are never in free sale, but are purchased in confidence. In our database there are many VIP villas, private plots, as well as exclusive islands.
The most important thing is always relevant, but today, especially today, a profitable investment in real estate in Greece, the country of excellent landscapes, unique natural beauty, ancient monuments of architecture, natural spa sources, holy places.