Villa in Corfu
Location: Corfu, Greece
Description
A stunning large villa located on the fabled North East coastline of this beautiful Greek Island. Built on a hillside, just about the fishing village of Nissaki Villa has the rare combination being a rural, secluded and private location, yet within minutes walk of beautiful beaches, wonderful sea swimmings, and the pretty harbor and amenities of Nissaki.
The owners of this villa sailed to Corfu from Athens and excited by breathtaking views of the island, decided to build the home of their dreams! Living and working in Athens they wanted to build a dream villa.
This villa offers unique hospitality to owner's family and friends, along with unforgettable memories of relaxation and tranquility.
It consists of two separate 3-level attached villas with separate private entrances.
Each villa has a large area of sitting room, leading to the kitchen and dinning room, with doors onto terrace. Totally, the two villas sleep 16 guests thus 8 double or twin bedrooms all with unique and breathtaking view and big balconies (four have doors or big windows onto pool area).
Various amenities make it an even more enjoyable stay, including the two swimming pools with wooden decking, one from each villa, the BBQ area and beautiful big garden.
Nissaki is located on the North East coast of Corfu Island, also known as "Kensington on sea", approximately 20 Km from Corfu town.
A unique village with several tavernas and restaurants and beautiful white pebble beaches with turquoise blue waters.
Tacked away are some of the most sought after villas, with idyllic sea views all the way across to Corfu town and beyond.
In the process of obtaining of certificate of energy efficiency class
Similar Properties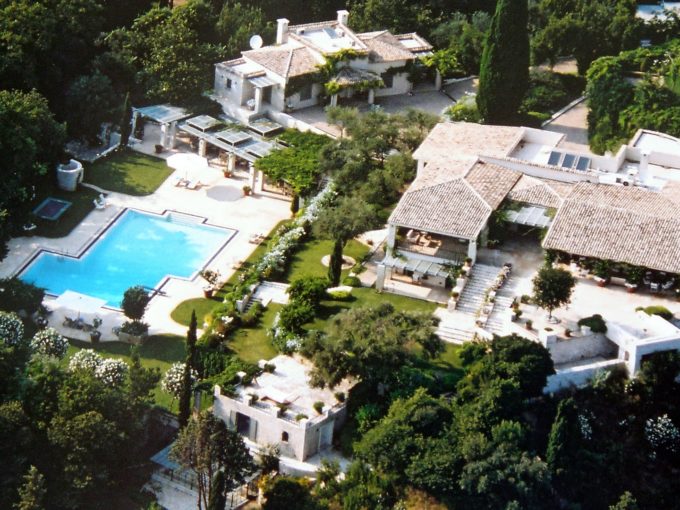 The mansion is located on the island of Corfu near…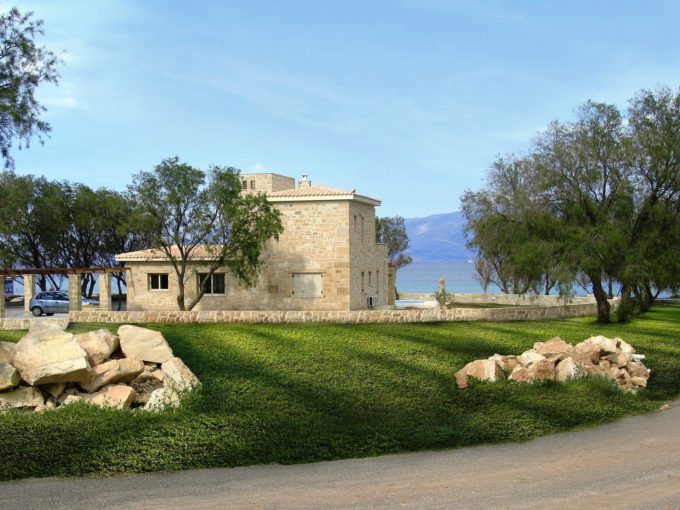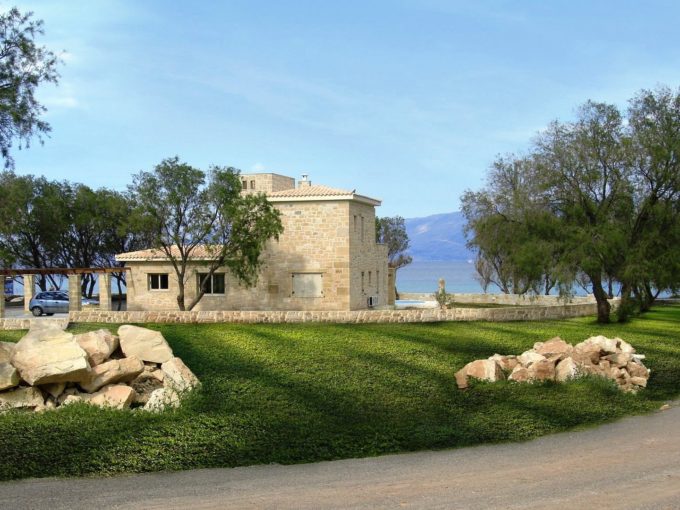 Complex of villas is located at the exquisite picturesque golden…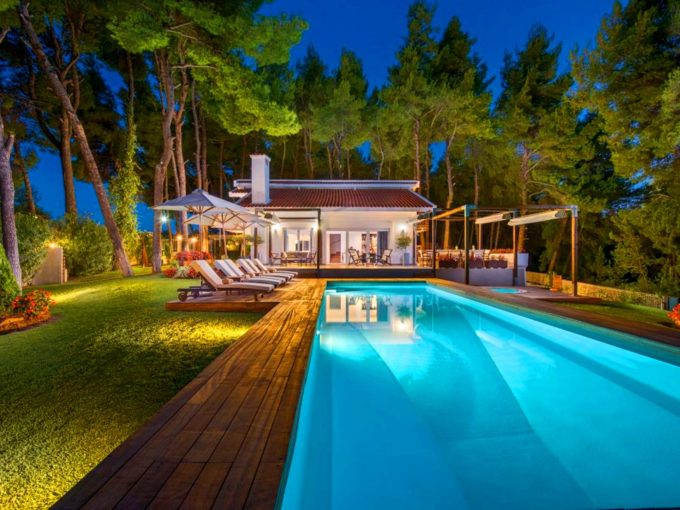 This detached villa is located in Sani, offering unrivaled views.…