Villa in Crete
Location: Akrotiri, Chania, Crete
Description
The villa is situated at the North West part of the prefecture at a magnificent coastal location called Tersanas. The surrounding of the villa is about 4.000 square meters, half of which is planted with grass, while the other half is full of flowers, bushes, herbs and other plants that grow on the Cretan land. The villa itself stands at a very idyllic point, at the top of a hill, without anything interrupting the view of the immense sea which is accessible through a private path, thus imparting you a sense of freedom and calmness. The whole scenery is so picturesque and of such a unique beauty that will enchant you from the first sight.
At close distance from the villa, you will find three of the best beaches of the northern coastline. It takes two minutes by car from the small and quiet bay of Tersanas, six minutes from Kalathas beach and four minutes from Stavros beach.
The villa consists of seven bedrooms the five of which with ensuite bathrooms. One double ensuite bedroom with shower is located at the pool level while two ensuite double bedrooms with shower and one ensuite twin bedroom with Jacuzzi tub is situated on the ground floor. On the third level we have a twin bedroom and a double bedroom that share a bathroom with shower. The master bedroom, ensuite with shower, is standing alone, higher than the rest, with endless view over the bay.
In addition to the bedrooms there is a gym, one large kitchen and two living rooms. Every room of the villa has a satellite, plasma screen TV, whereas the living room at the pool level has a 3D television. This living room is equipped with a home cinema, a sound system and a small refrigerator. Outside, there is a shaded pavilion where guests enjoy eating and drinking during the day and a gas barbeque for those who want to prepare an easy, delicious meal.
Inside the territory of the villa there is plenty of space for five to six cars to park. Wireless satellite Internet is also provided for free.
Similar Properties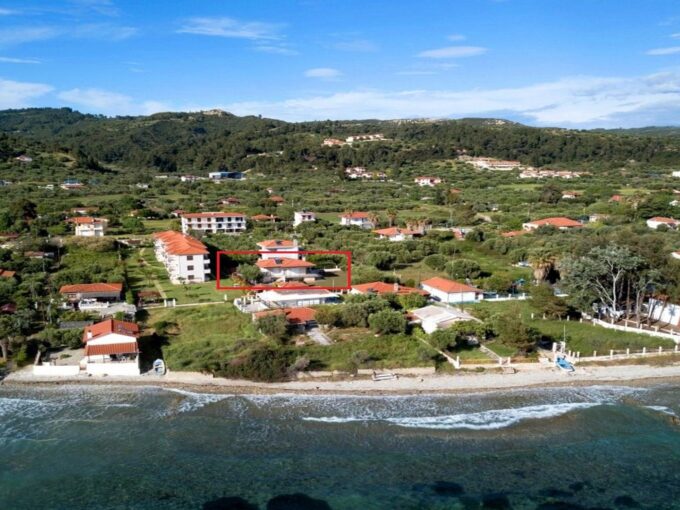 Impressive villa with sea views and only 55 meters away.…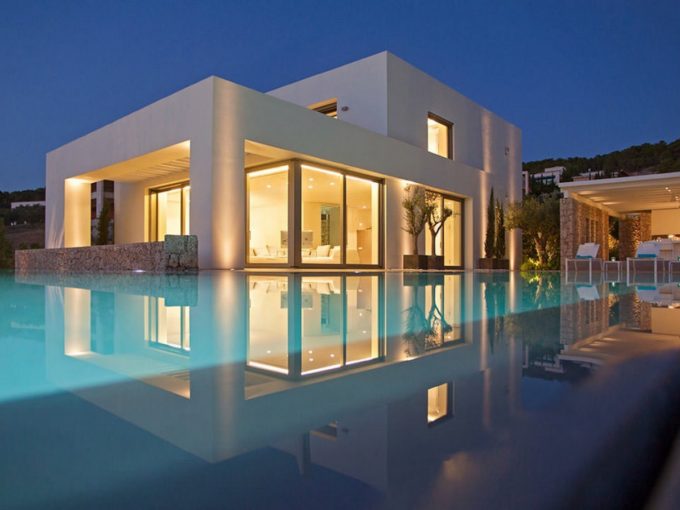 The villa is located in the tourist town of Porto…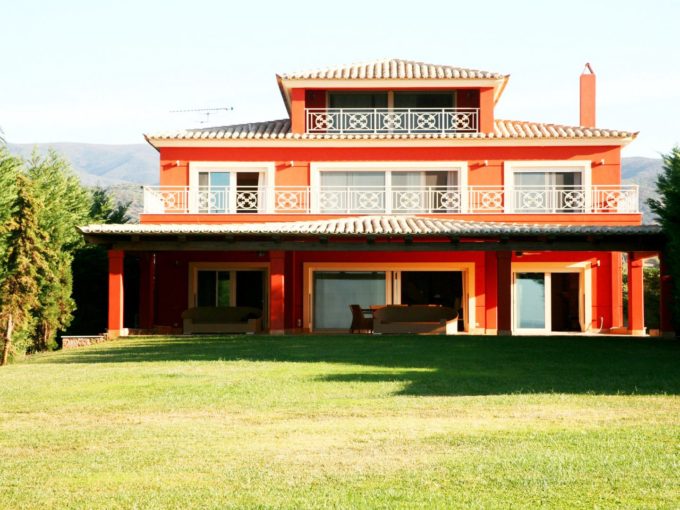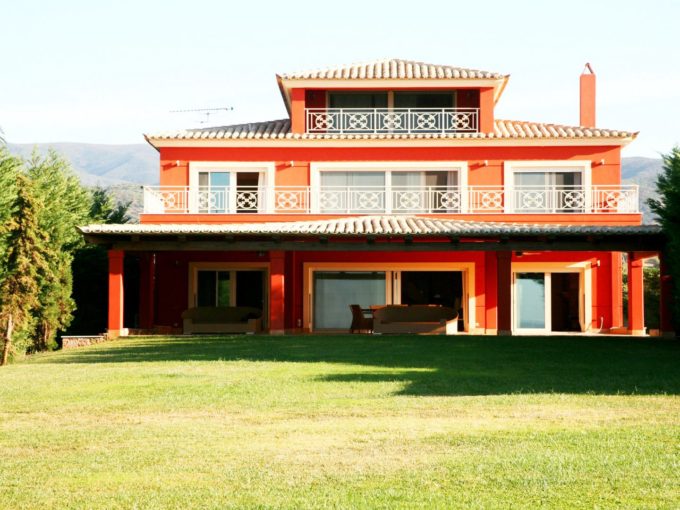 Large modern villa sits on a priviledged sea front plot,…