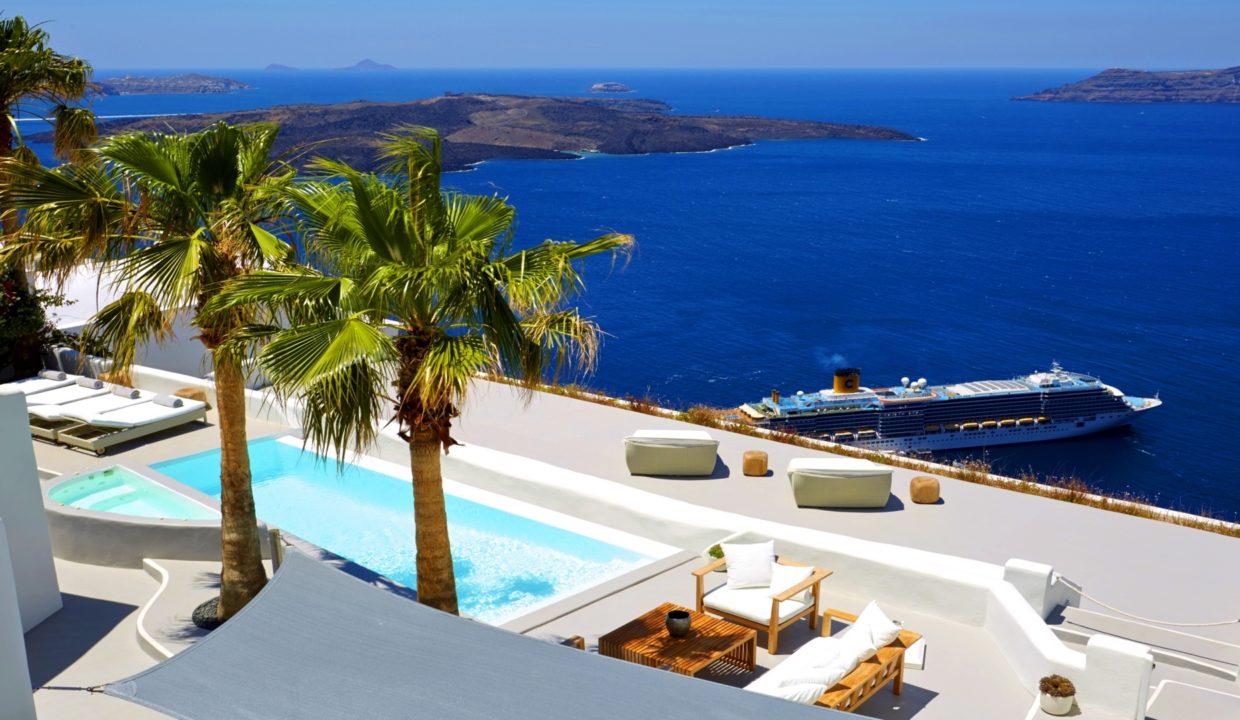 Tourism in Greece: new rules for beaches, hotels and breakfast buffets
The Guardian again publishes commendable comments about Greece and its response to the coronavirus crisis in a publication on measures to be taken to resume tourism.
Greece was more successful than expected in the fight against coronavirus, The Guardian noted in an article entitled "Greece is preparing new rules for tourism with the EU after coronavirus."
The article, wiер statements by the Minister of Tourism Haris Theokharis, contain details how tourism will work again in the country in accordance with the "special rules" to prevent the further spread of the disease.
New rules
"If we plan to travel this year, this should be done in accordance with the new rules. We need to apply new rules for hotels, beaches, pools and even morning receptions in hotels and tourist buses, "said Mr. Theokharisa.
Today, EU tourism ministers will discuss the new structure of regulations that must be introduced to restart the industry, with all the necessary measures to prevent the second wave of the pandemic.
The report said that in addition to measuring the temperature of travelers, "coronavirus certificates", which are considered as a precautionary measure, are included in the negotiation agenda.
A blood test will also be discussed before traveling to another country.
"We will seek a common agreement in the EU. We need new rules so that we can allow people to move from one country to another, by land, sea or air. " Temporary rules that will make sense. For example, flying with 10 people on board seems like a good measure when flights are completely forbidden," commented Mr. Theokharis.
"Greece did better than expected"
Tourism is a sector of the economy that employs 75 million people in Europe, according to the Guardian, which indicates that 20% of Greece's income depends on this sector.
Referring to the damage to the tourism industry in Greece from the coronavirus crisis, he compares deaths and cases in Greece with other popular tourist destinations such as Italy, Spain and Turkey.
"Unlike other European countries, Greece, which is ready to ease restrictive measures, has applied strict rules to limit the spread of coronavirus from the very beginning," the Guardian said and said Prime Minister Kyriakos Mitsotakis is expected to speak on Tuesday.
"With 2,517 confirmed cases and 136 deaths, Greece has achieved much better results in the fight against Covid-19 than expected."
Hopes for the opening of the tourist season in July
The Guardian refers to Greece's warm climate, especially after July, and Mr. Theoharis emphasized that he hoped the tourist season would open.
"Once the quarantine measures are weakened, it will take us one good month to set the stage for the resumption of tourism. Travel agencies are waiting, and we hope that we will come up with rules that will allow tourists to come to our country without fear. Balance, attention must be maintained, and we must carefully consider what we will do to get the best possible result, "Mr. Theokharis concluded in his statements.