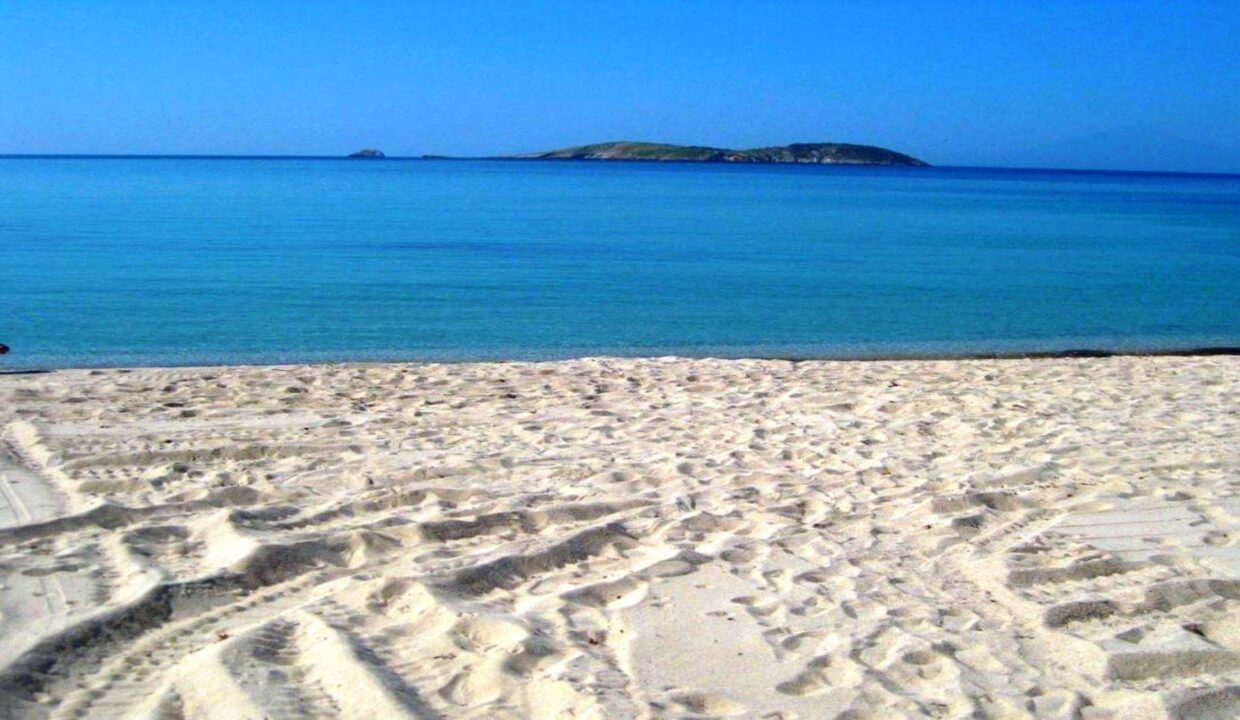 The whole tourism development plan: what is planned to be built, the coast, islands and islets
The whole tourism development plan – The rules in the new special spatial framework – The country is divided into categories – Incentives for the removal of the old housing market
A new special spatial planning structure for tourism is bringing structural changes to the tourism industry. Its main goal is the concentration of the country's heavy industry in the "tourist villages" and the reduction of disparate construction outside the plan. And the main tool for its implementation is the prize for those who invest in places of organized tourist reception with additional square meters, which in some cases reach 50% of the permitted construction today.
According to the latest version of the text, which was submitted by the researcher to the competent spatial planning department, the large-scale development of tourism is supported and strengthened, despite sharp criticism in previous years by organizations and scientific organizations that claimed that it was incompatible with the scale of the country, citing examples of coastal destruction lines in Spain and Turkey.
The country is divided into categories
The special spatial structure of tourism is a text of principles that divides the country into categories depending on the degree of tourism development and determines the main directions of development. It is noteworthy that Greece was deprived of a special framework for five years after the abolition of the previous two (2009 and 2013) by the State Council. Today, tourism development is carried out on the basis of regional spatial planning structures, half of which are outdated, but their revision is not yet complete.
Construction adjustments and bonuses
The relevant regulations included in the draft of the new special structure are promoting a decrease in accuracy in compound tourist complexes (CTCs), well-known tourist villages that today are developing in areas from 150 to 800 acres. In fact, a new category of tourist development (4 or 5 stars) was introduced for small CTCs with an area of ​​30 to 150 acres, with a building coefficient of 0.2 and a place for tourists to live on 10% of their area. However, as planners say, a safety valve must be installed. "Today on the island you are building an CTC with a building factor of 0.1 per 150 acres. If new rules are adopted, who will prevent the investor from breaking them into five and building them at a rate of 0.2? That is a 100% increase in construction" they emphasize.
Building bonuses are given as "cheese" in order to make organized tourism development forms (OTDF) more attractive for investors, which are already presented in scattered institutional frameworks. For example, it is proposed to increase the permitted building blocks by 50% for those who invest in integrated tourism development zones (TDZ). And since these are major developments, the bait in the form of additional construction is even more important. For example, on 800 acres – this is the smallest area for the development of TDZ, which can use areas of thousands of acres – an increase in the building coefficient from 0.2 to 0.3 gives an additional building with an area of ​​80,000 square meters.
It is no coincidence that the intention to boldly increase the permitted development impresses urban planners, who believe that if the proposal is finally legislated, it can raise the problems of unconstitutionality in accordance with the case law of the State Council on City Law. However, as they comment, the other settings of the special structure "are moving in the right direction."
Forest villages reborn
In particular, incentives are provided for the removal of old housing. By providing them to local authorities for non-tourist use, the owners will receive the right to build new housing with an increased rate of 20% (for 5 stars) and 10% (4 stars) in another district within the same municipality. Additional space will also receive places of residence and reception of "advanced nature" with moderate energy, environmental, water footprints, as well as luxurious multi-star tourist units to create common areas.
In exceptional cases, the creation of climbing shelters is proposed in forests and forest areas, while Forest Villages are being revived, which, according to previous rules, can accommodate up to 80 people. In Natura districts, organized forms of tourism with moderate development may include parts of protected areas.
Abandoned mountain settlements of architectural interest can be used for tourism by converting buildings into residential premises and with new larger investments (increase to 20% of the existing built-up area).
In general, with regard to construction in areas outside the city plan and the boundaries of settlements, the legislator proposes ten acres for built-up, developed and developing tourist areas and six acres (from 4 acres today) to the rest.
In a special context, sanitary conditions have been added for tourism infrastructure, which is currently considered necessary due to the pandemic. The graphs show that a special zoning plan will be developed in the country at the end of 2021, as a strategic study of the environmental impact and a long period of consultations with stakeholders are expected to be completed.
Floating restaurants and glazing
Glamping is recommended on rocky islets and uninhabited islands less than 300 acres or islands less than 10 nautical miles from the country's sea borders or more than 10 miles from the mainland and from islands with ferry access. This is a luxurious version of camping designed for naturalists with thick wallets.
On the remaining uninhabited islands, a special structure promotes the organized development of soft tourism or the "model character", certification, which will subsequently specialize on the basis of the criterion of low environmental impact.
The same applies on 46 islands, which are characterized as developed and developing (Aegina, Amorgos, Naxos, Paros, Symi, etc.), with the exception of Rhodes and Corfu. On other inhabited islands, the construction of new housing (maximum capacity of 100 beds) should be more than three stars.
In the coastal zone of the country, organized forms of tourism development will be allowed, granting the right to use the sea coast, beach, sea zone for the construction or reconstruction (every 500 meters of the coastline) of a wooden corridor on stilts up to three meters wide on land, which extends to the sea up to 100 meters from the sea and ends on a platform with a maximum area of ​​300 sq.m. for the installation of a dining room and relaxation areas (without music).
"Scissors" for airbnb
The new form sets a limit on the number of rented "shared" areas, which will be determined as a percentage of the number of places in the main tourist accommodation.
Short-term rental will not be allowed for more than two objects for VAT and will not exceed 30 days during the calendar year in saturated tourist areas (or 60 in developed). It will also be prohibited to rent more than two real estate properties for VAT and more than 60 days a year on tourist developed and developing islands, as well as on islands with a population of less than 10,000 people.