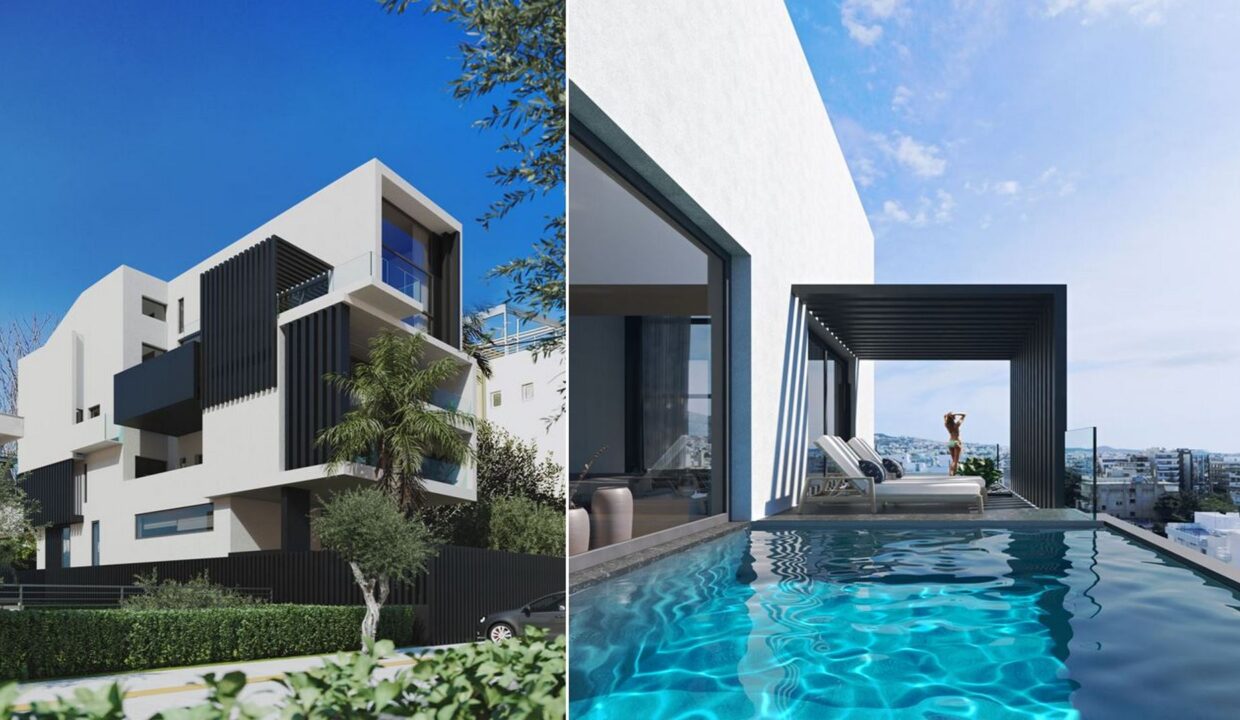 Demand for luxury property is increasing
According to a new report from Berkshire Hathaway HomeServices Global Luxury Landscape 2021, rising demand for luxury housing, as well as travel restrictions caused by the pandemic, have led to a drop in global sales. According to the report, the isolation forced everyone to rethink their lifestyle and look for bigger houses with more rooms. It is significant that in London, sales of luxury homes in the first quarter of 2021 increased by 22% for homes valued at 5 million euros or more and by 40% for homes between 1 and 2 million euros.
In Greece, the luxury home market is already showing signs of growth, according to Berkshire Hathaway HomeServices Athens Properties. According to recent statistics from the Bank of Greece, the inflow of funds from abroad for the purchase of real estate in Greece jumped by 76% compared to the same period last year and amounted to 247.7 million euros against just 140.6 million euros last year. This trend is expected to continue at a faster pace. The lion's share of this growing inflow of funds from abroad is largely absorbed by luxury holiday homes in the most famous and popular holiday destinations in the country (Mykonos, Santorini, Cyclades, Crete, Corfu, etc.). Significant purchases are also made in luxury apartments in the Attica area, in the Athenian Riviera, in good areas of the center of Athens and, to a lesser extent, even in the northern suburbs.
Areas and sites of great interest
There is a gradual smoothing of the downward trend in prices in the center of Athens, which, unlike other urban centers in Europe, for a long time maintained the lowest prices and reflected a significant devaluation of the lifestyle of its inhabitants and the exclusion of high-status investments.
In the past two years, after a continuous vertical downturn that took place from 2008 to 2019, there has been a growing trend towards construction and radical renovation of homes in both the southern and northern suburbs, which traditionally attract investors with higher economic status as well as in historical the center of Athens, where infrastructure, easy access to metro and transport, as well as a sense of security attract Greek and foreign investors, as the prospects and expected returns are far above average.
The expected dynamic, which is mostly confirmed in the southern suburbs of Athens, after the start of investments in Elliniko, on the so-called Athenian Riviera, began to drag values ​​into areas where traditionally architecture and approach to construction contain elements and perspectives of luxury living, such as Kolonaki, Filotei, Paleo Faliro and Kifissia / Ekali.
Not at all insignificant is the coexistence of demand for modern luxury construction, of course on a lower budget, in areas with direct access to infrastructure of common interest such as private schools, transportation, airport access and multinational corporate headquarters. Areas such as Paleo Faliro, Alimos, Elliniko, Vrilissia, Marousi, Chalandri, Agia Paraskevi and Holargos are already showing signs of growing demand.
And while for all of the above reasons there has been explosive growth, as well as a consolidation and margin trend to correct prices in the southern suburbs from Elliniko to Vouliagmeni, prices in other suburbs and downtown Athens appear to be in the research phase with an upward trend.
Regarding the regions, demand for luxury housing remains high in classic destinations: Mykonos, Santorini, Porto Heli, Rhodes, Corfu and Crete. Gradually, buyers' plans include other destinations, mainly islands with airports, but also easily accessible areas of the Peloponnese.
Affordable budget
According to Berkshire Hathaway HomeServices, the budget (the amount they intend to allocate for the purchase of a home) and limits are subjective, as they are formed on the basis of the fundamental principle of supply and demand. The wider the investment audience you reach, the more likely the property will find the next owner, regardless of price.
Property location, size, amenities, security, age and easy access to facilities are key factors in determining its price, but there are other factors that are considered important in the international market and for which we still have a long way to go, such as having a concierge in luxury apartments, which increases the value of real estate by up to 6% and which until the 1960s was a prerequisite even in Greece, but it disappeared and was overcome.
Buyer Profile
The demand for luxury homes in Greece is growing as investors looking for luxury homes in the southern suburbs of Athens move with flexible budgets and make decisions based on their personal experiences and desires, specific characteristics of the country of origin, luxury and services provided. This category includes audiences primarily from the US and the Middle East.
Another group of buyers combined with geopolitical factors are those interested in obtaining a golden visa. Overwhelming majority
these buyers come from emerging or developed shopping centers with the desire to gain access to European markets such as China, Southeast Asia, the Middle East, Russia and finally Turkey.
Finally, many stakeholders, mainly from the Nordic countries, but also from France, England and Italy, are interested in investing in income and secondarily in capital gains. They buy based on the rental prices of houses (with a focus on short-term or long-term rent), and also look at the prospect of price increases per sq.m. property in which they invest.