Villa in Porto Heli
Location: Greece, Porto Heli
Description
This stone mansion is located in a quiet neighborhood of incredible beauty and with large seafront holiday residences. Its location right on a semi-private beach with crystal clear waters and a private dock, gives at the same time the feeling of security that the visitor may need.
The house has a wonderful orientation, since the sun sets right in front of the house and one can enjoy that view from every corner of the house. Its architecture comes from the French countryside and it combines also some beautiful Greek elements. The villa is slightly decorated, not pompous, while it keeps a special classy character.
The stone outer face surrounded by green spaces and olive trees invites the visitor to feel the natural beauty of this area.
Accommodation
Ground floor level
1 master bedroom with en-suite bathroom | 3 bedrooms with bathrooms | Living room | Entrance hall | Kitchen
Lower level
2 guest bedrooms | Bathroom | Lobby | 2 stores | 2 staff bedrooms with bathrooms | Store – Plant room
Similar Properties
Magnificent villa of 485 sq.m with a beautiful garden affords…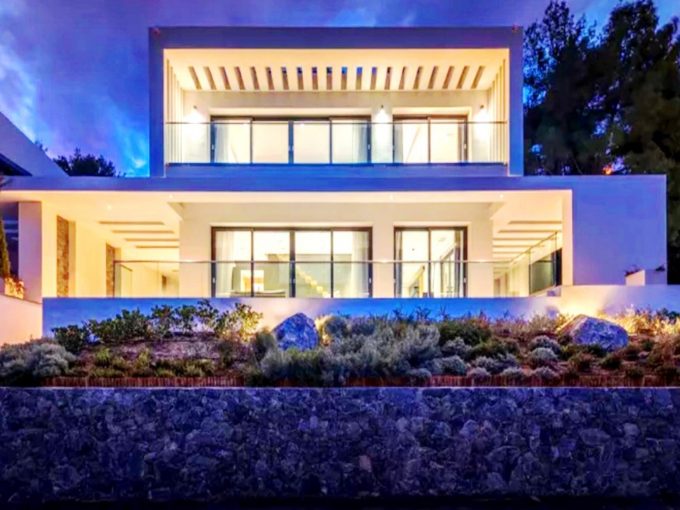 The independent villa is located on the south entrance of…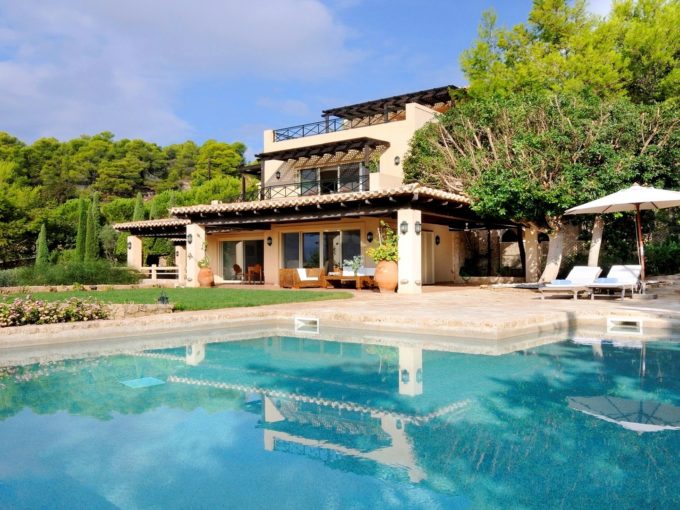 Luxury villa will offer you a unique location (near a…