Villa in complex in Crete
Location: Akrotiri, Chania, Crete
Description
Each villa is individually designed and decorated. On the ground floor you will find a fully equipped open kitchen, a dining room with a table and chairs, a sofa, an armchair and a TV. All villas include 4 bedrooms, which can be found on the second and first floors.
Each room is spacious and comfortably furnished in a traditional style with luxurious touches. Although the villas may look the same – it is not. Each bedroom will have a double or single bed, bedside tables, Herstal lamps, wardrobes, desk, chair and TV.
Each villa has its own pool, which is ideal for dining with family and friends. You will find comfortable sun loungers, tables and chairs by the pool.
Sea view villa built by the sea and offers a magnificent view of the mountains and the sea. This 3-floor villa, surrounded by olive trees and a beautiful garden, offers privacy, allowing you to relax. The villa offers amazing views with a personal touch. Guests love this villa, privacy, pool, landscape and breathtaking sunset. Being very close to the sea, you can hear the waves. This villa just has it all.
Seafront villa offers panoramic views of the Cretan Sea. It is spacious and open with an elegant design. Despite its high location and stunning panoramic views, it is still sheltered from the wind by landing and positioning. It has 3 floors, beautiful gardens and a majestic pool, which is illuminated at night, creating a relaxing atmosphere of comfort and pleasure. At the pool you can find sun loungers, deck chairs, tables, couches and chairs. On the first floor there are bedrooms and bathrooms, and on the second floor there is a fully equipped kitchen, a dining room and a living room with sea views. The villa is decorated in a Scandinavian style.
Villa Amenities
700 meters from the nearest beach
24/7 manager
3 floors
Satellite television
Massage upon request
Chef on request
Crib
Washer
Hair dryer
Conditioning
Kitchen utensils
Parking
Outdoor shower
Similar Properties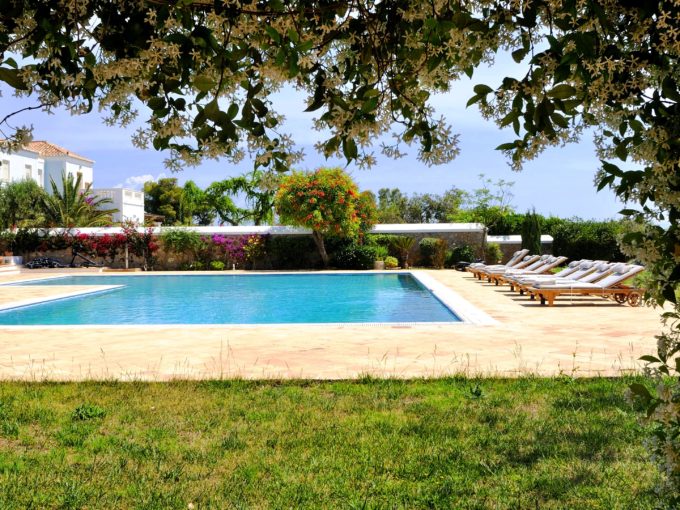 Situated just a short drive from the island's town and…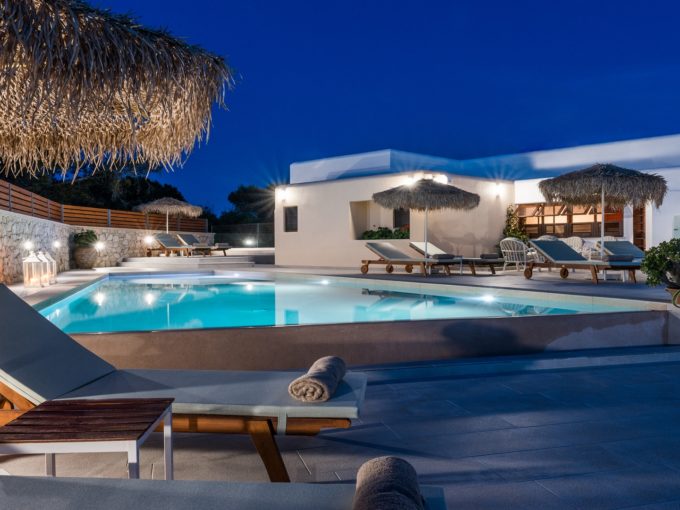 The 3-bedroom villa is located on the island of Crete…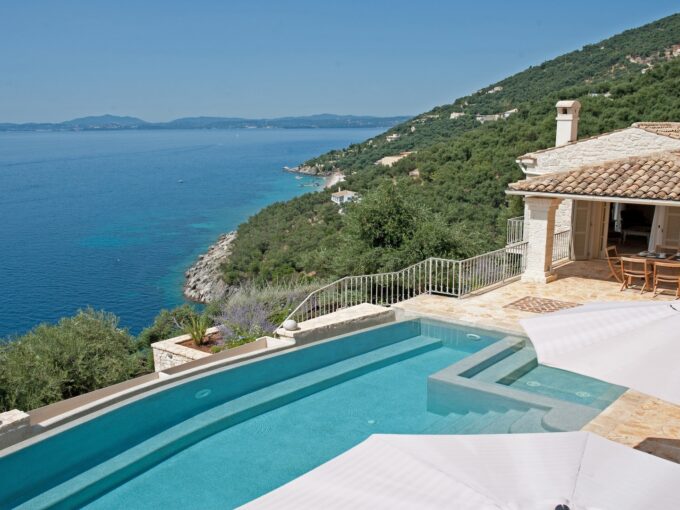 The stone-built, three-bedroom property sits overlooking the azure Agnadi Bay…