Luxury villa in Nikiti
Location: Nikiti Chalkidiki, Greece
Description
Luxury villa fully renovated and furnished, beach fron, with private beach in Nikiti (Halkidiki)!
Located in a green area with a lawn, trees and flowers, it occupies 3 floors, has a total of 7 bedrooms (some of them are main apartments with a private bathroom and fireplace), has a total of 6 bathrooms, 2 kitchens, 1 large living room with a fireplace on the ground floor, as well as 1 large living/playroom with a fireplace in the basement.
The villa has individual diesel heating, air conditioning, double-glazed windows, security door, solar water heater, alarm, water tank, 2 wells, tennis court, pool table, waste treatment plant, electro-mechanical system for drinking water, open dining area, barbecue, garden , parking, lots of fruit trees, a private beach with clear water, suitable for swimming and a great vacation.
There is also the possibility of building a swimming pool, as well as the possibility of building a hotel block, since the remainder of the construction coefficient is approximately 3000 sq. m
It is a 5-minute drive from the center of the cosmopolitan village and about 70 km from the airport.
Suitable for those who want to enjoy a relaxing holiday in an earthly paradise, as well as for exploitation with high profitability.
Energy class – D
Similar Properties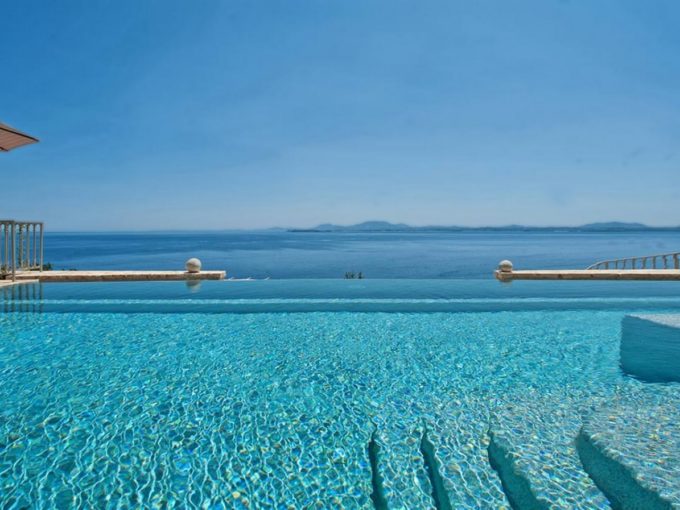 Located in the village of Agni, with its authentic taverns,…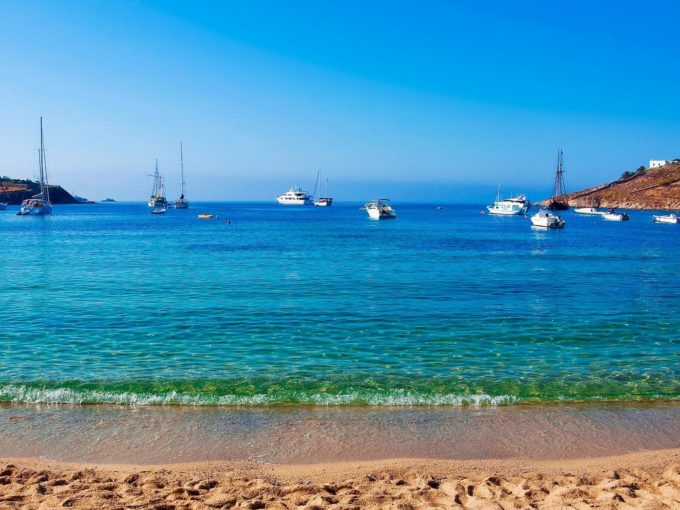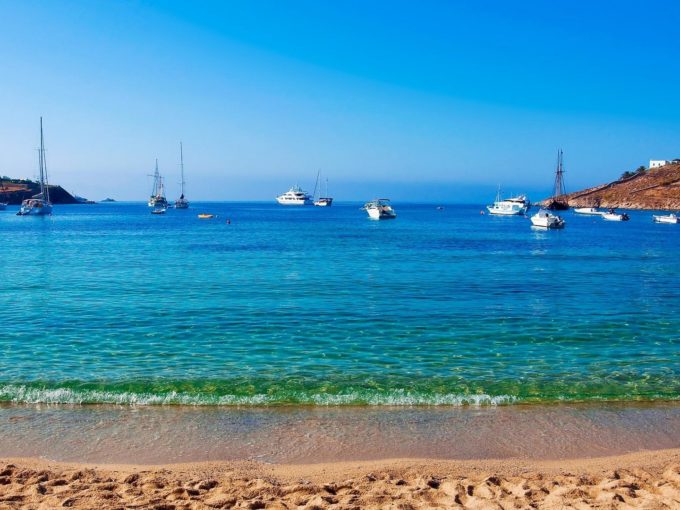 An exquisite all suites and villas Cycladic hotel, created for…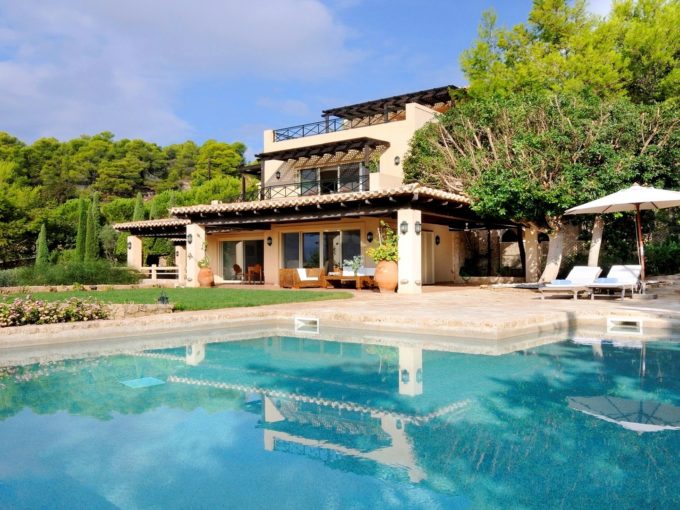 Luxury villa will offer you a unique location (near a…