Luxury apartment at Westin Resort Costa Navarino
Location: Costa Navarino, Peloponnese, Greece
Description
Recognized as a Top Resort in Europe by Condé Nast Traveller, The Westin Resort Costa Navarino, located within the 130hectare Navarino Dunes, features the 18-hole signature golf course The Dunes Course, a wide range of indoor and outdoor sports activities and authentic experiences, a world-class spa and outstanding gastronomic choices.
This two-bedroom fully furnished apartment is located on the second floor, enjoying almost unobstructed Ionian Sea views. It is laid out over a single floor of approximately 110 sq.m and comprises a Family Suite and an interconnecting Deluxe double Room, part of the existing collection of rooms and suites of The Westin Resort, Costa Navarino.
The Family Suite consists of a master bedroom, with en-suite bathroom, a living and dining area, a guest wc and spacious covered verandas. The interconnecting room comprises another twin bedroom with en-suite bathroom and its own covered veranda. The apartment can sleep up to 6 persons.
Location
The apartment is situated on the second floor, overlooking the indoor basketball court and the Aqua Park. It is ideally located close to the purpose-built facilities for kids and the American Diner restaurant. Morias breakfast area, Lagoon Pool, the Dunes beach and the rest of the resort's key facilities are also within reach.
Owners may use their apartment 4 weeks per year (including 2 summer weeks) OR 8 weeks per year (excluding summer period, Orthodox Easter week, and Ash Monday long weekend), enjoying access to all resort facilities, amenities and experiences, including Costa Navarino's 18-hole signature golf courses, The Dunes Course & The Bay Course. At the same time, they receive an annual income by placing their apartment in the resort's rental pool, when not in use, through a fully managed, mandatory 18-year rental program.
The rental program provides, for the first 5 or 9 years, a fixed annual income equal to 3,5% of the purchase value (net-of-expenses, pre-tax). For the remaining 13 or 9 years of the lease contract, income is based on a 50/50 split system between the owner and the operator.
Navarino Dunes is a gated community, providing 24-hour security throughout the year. Owners have access to all 5-star resort's amenities, including two signature golf courses, state of the art kids' facilities, the 4,000 sq. m ANAZOE spa, more than 20 restaurants, bars and cafes, year-round property management, concierge services and an impressive 1km long sandy beach.
Costa Navarino,a global paradigm in sustainable tourism, has received over 95 international awards and prestigious titles such as the World Travel & Tourism Council's Tourism for Tomorrow Awards – 'Best Global Sustainable Destination' and "2017 European Golf Resort of the Year" at the IAGTO Awards ceremony held in Palma, Spain, on November 17, 2016.
Similar Properties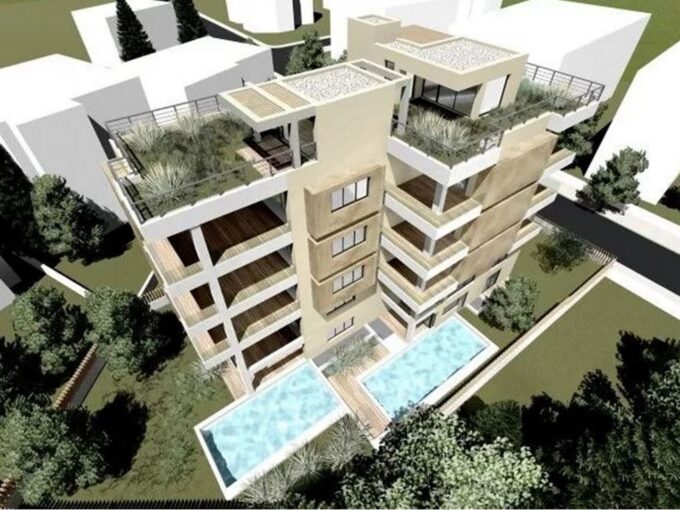 The apartment complex is located in the Voula area near…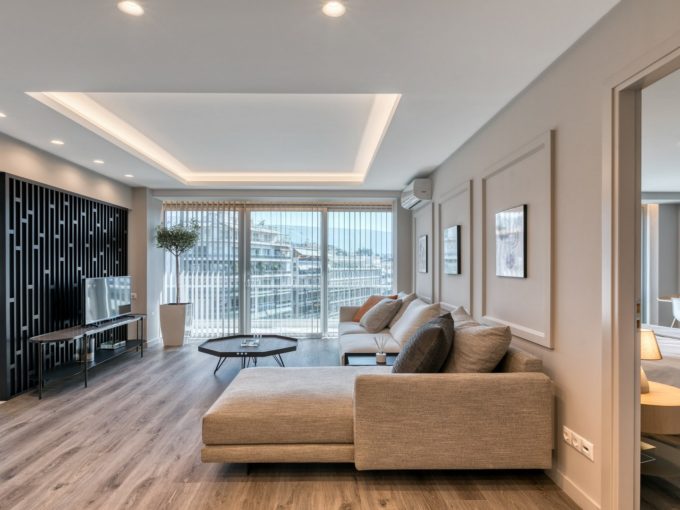 BUILDING DETAILS: 5 storeys of residences Lobby area Lift Apartments…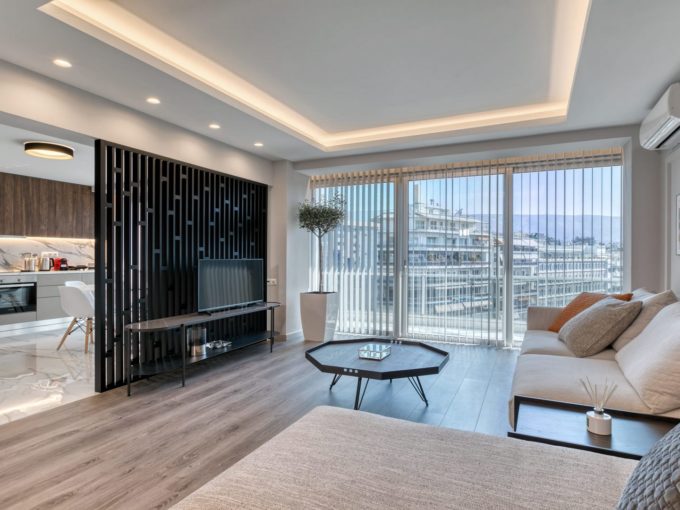 BUILDING DETAILS 7 storeys of residences Lobby area Lift studios…