Apartment in Voula, Attica
Location: Voula, Attica, Greece
Description
LOCATION
Street on which the building is situated is in a key location, in the heart of the Athenian Riviera, yet within a walking distance to the nearest beaches. To be exact, it is just a 10 minutes walking distance from the Voula center and a 5 minutes walking distance from the beach.
Voula is a prestigious neighborhood tucked between lively Glyfada and fashionable Vouliagmeni. While it is a cosmopolitan neighborhood, it still however gives off a cozy, mellow neighborhood spirit. There you will find atmospheric wine bars, nice restaurants, lovely cafes, fancy delis and authentic Greek taverns. The perfect place for weekend walks.
Glyfada is a fashionable area along a long coastline with beautiful marinas. It is known for its rich commercial center, variety of elegant dining places, and cafes as well as its fun nightlife.
A few minutes' drive away you will find glamorous Vouliagmeni. A hot spot amongst both locals and tourists. Vouliagmeni has to offer another selection of stylish restaurants, the best beaches, water sports centers, nautical clubs and trendy beach clubs.
DESCRIPTION
This boutique project is modernism personified, which elevates its surroundings with its very presence. Its minimal design and clean lines evoke timeless beauty, whereas the curved balconies and decked ceiling add a futuristic touch. The result is a boutique building with a unique aesthetic that creates an airy feeling. And most importantly, the quality is unparalleled. High-end, top-quality materials are layered throughout each apartment with precision and finesse. Primary goal is to create warm and sumptuous living spaces based on elegance, comfort and functionality, by combining a variety of elements, such as wooden floors, marble, granite and Italian tiles.
A modern 3d floor apartment of 180 sq.m total area. The property consists of 3 spacious bedrooms with en-suite bathrooms, two of which have access to private small balconies. Continuing, it consists of a separate open space kitchen, a WC and a big living area with a modern fireplace. The fireplace can be decorated with a luxurious marble cladding and a custom-made wooden construction according to your taste. The entire length of the living room benefits from wall-to-wall windows giving beautiful views of the area and the sea. These windows lead to the large balconies that surround the penthouse. When wide open, the balconies and the living room connect to one, offering a unique living experience during the warmer months. The matchless expansive balconies give the perfect space for a comfortable outdoor sitting area or outdoor dining area. What is more, on the side of the front balcony you will find a swimming pool/ Jacuzzi making it the perfect place to relax and unwind. Truly, a one of-a-kind apartment as no other apartment offers such a feature.
FEATURES
Carefully selected luxury material
Top quality hard-wood flooring
Full-service German kitchen with high quality finishes
Security system
Solar panels
Under flooring heating
Indoors and outdoors LED lighting
Energy class А+
Full energy independence with natural gas and VRV A/C 14
Electric shutters
Top quality German isolation materials
Similar Properties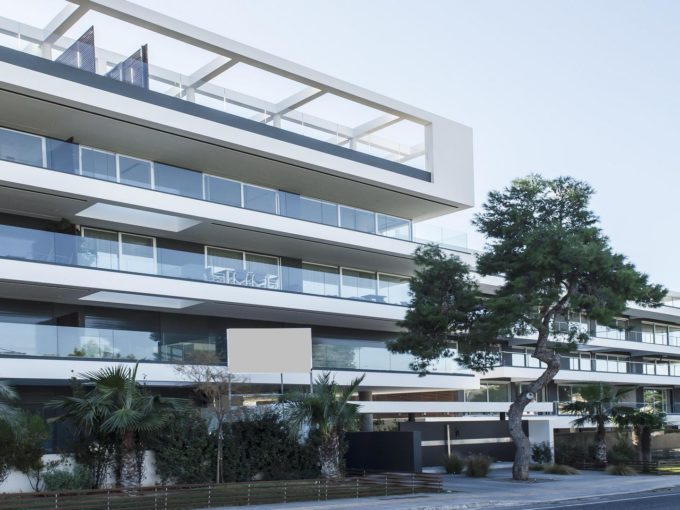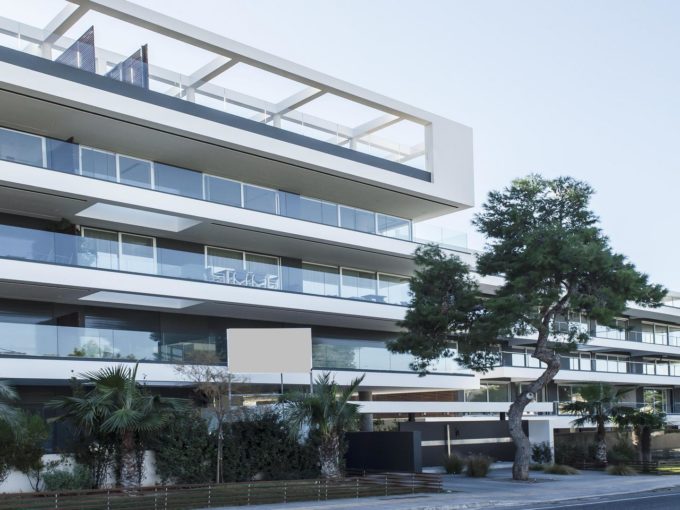 This innovatively stylish development consists of nine apartments, three townhouses,…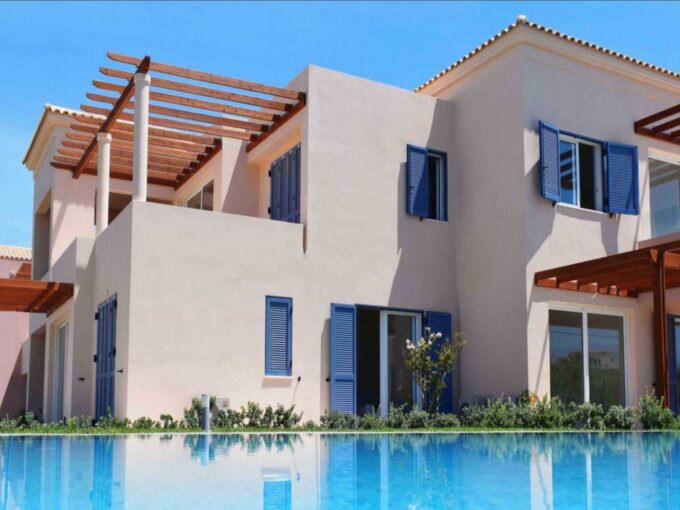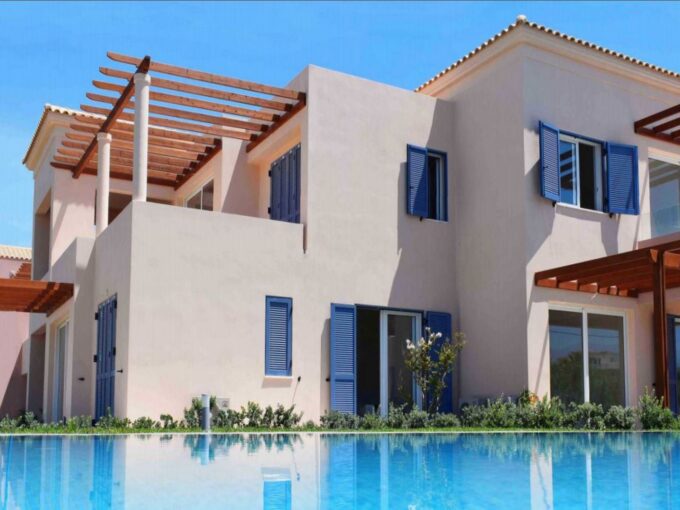 Clean cut lines, minimal design and modern colors from the…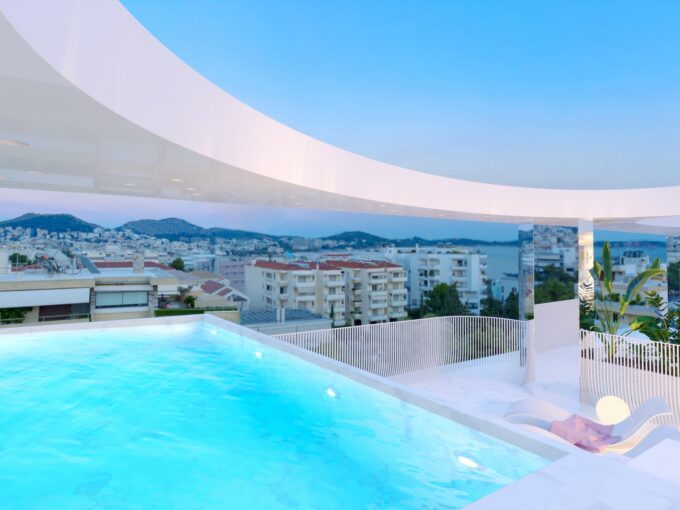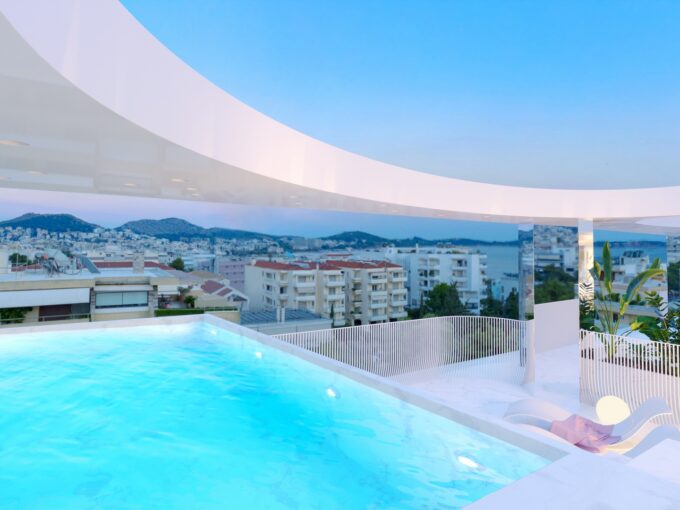 It is a glamorous and luxurious two levels penthouse, built…