Apartment in Glyfada, Attica
Location: Glyfada, Attica, Greece
Description
LOCATION
Street, on which the apartment is located, is in the heart of the Athenian Riviera, just a 5 minutes walking distance from both the Glyfada center and the beach. Nonetheless, it is a very quiet and peaceful residential street. Glyfada is a lively and fashionable area along a long coastline with beautiful marinas. It is known for its rich commercial center, variety of elegant dining places, cafes and taverns as well as its fun nightlife. What is more, Glyfada is neighboring with Voula. Voula is a cosmopolitan suburb that still gives off a cozy and mellow neighborhood spirit. It is ideal for walks and café stops. A few minutes' drive away you will find glamorous Vouliagmeni. Vouliagmeni has to offer another selection of stylish restaurants, the best beaches, water sports centers and trendy beach clubs.
DESCRIPTION
The modern, elegant and minimal design of the building makes it strikingly beautiful. On top of that, its clean lines ensure that it will never go out of style as it exudes a timeless sophistication. The wrap around balconies, glass windows and open-plan spaces give off an amazing sense of openness and airy atmosphere. And most importantly, the quality is unparalleled. High-end, top-quality materials are layered throughout each apartment with precision and finesse. It is warm and sumptuous living spaces based on elegance, comfort and functionality, by combining a variety of elements, such as wooden floors, marble, granite and Italian tiles.
A unique 2nd floor and 3rd floor maisonette of 178 sq.m total area surrounded by a large wrap around balcony with a private swimming pool (1,90 m x 3,90 m ). The maisonette has an impressive double ceiling height with oversized floor to ceiling glass doors. These large glass doors give a beautiful view of Glyfada and the swimming pool and allow an abundance of natural light.
The first level of the maisonette (101 sq.m) consists of two bedrooms with en-suite bathrooms, a living room with a luxury fireplace, a dining area, a modern separate kitchen and a WC. The material for the fireplace is a beautiful high end Italian marble, which will give an extra air of sophistication . When the glass doors are wide open, the balconies and the living room connect to one, offering a unique living experience during the warmer months. Additionally, on the side of the wraparound balcony you will find the swimming pool making it the perfect place to relax and unwind.  The second level of the maisonette (77 sq.m) can be accessed either using the interior stairs or the private lift. This floor is composed of two bedrooms with en-suite bathrooms, a storage room and a beautiful interior glass balcony overlooking the living area. This space can be used to create either a study area, or an extra sitting area or even a playroom.
The property is filled with natural light and is meticulously crafted from top quality materials and high-end finishes. When bought in early stages it is welcome to discuss for the alteration or addition of elements according to the buyer's taste.
FEATURES
Private swimming pool
Storage room and two parking spaces
Carefully selected, luxury materials
Top quality hard-wood flooring
Full – service German kitchen with high quality finishes
Large balconies
Security system
Solar panels
Under floor heating
Indoors and outdoors LED lighting
Energy class A+
Full energy independence with natural gas and VRV A/C
Electric shutters
Top quality German isolation materials
Similar Properties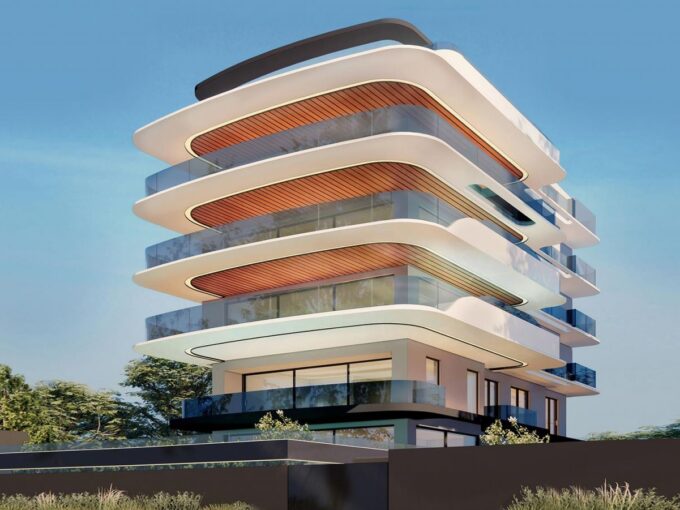 LOCATION Street on which the building is situated is in…
Luxury maisonette is located in a modern luxury complex of…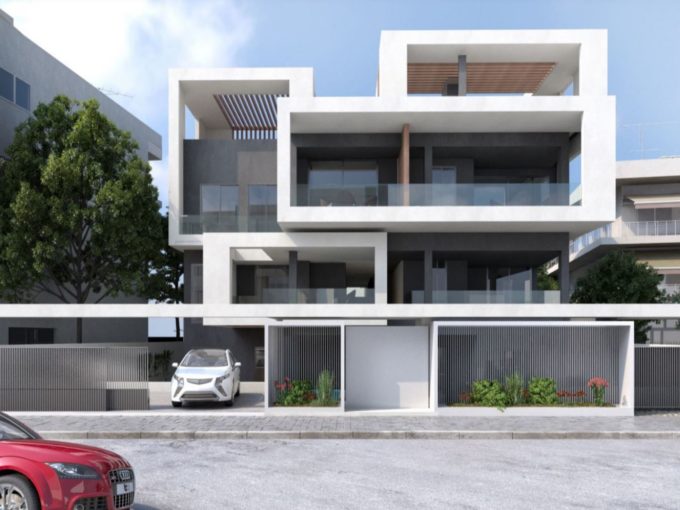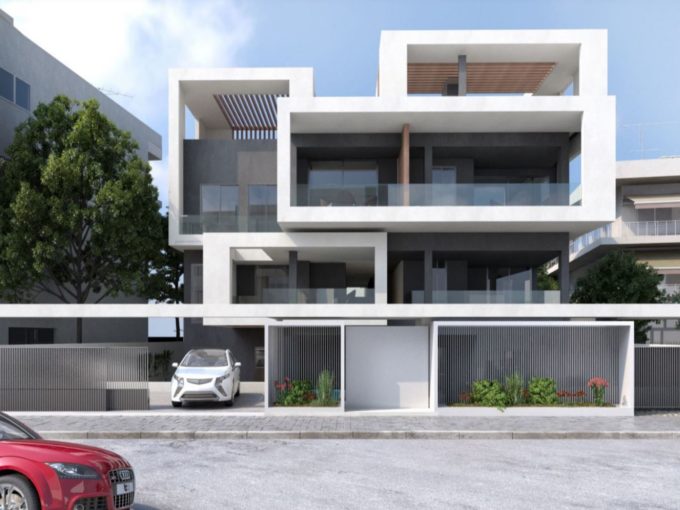 The property is located in a unique area near the…