Cottage complex in Peloponnese
Location: Greece, Peloponnese. Kyllini
Description
Location:
Kilini is located in the west of the Peloponnese, one of the largest peninsulas of southern Greece, geographically belongs to the Province of Elis. This area is located 70 km south-west of the city of Patra and 40 km from Ancient Olympia (the birthplace of the Olympic Games). The territory consists of endless sandy beaches, safe and shallow waters, framed by bars, villages resembling islands, houses by the sea and lush green gardens leading to fabulous beaches. This is a particularly popular destination, the most famous place in the region of Elis, as it connects with the ports of Zakynthos and Kefalonia. You can get to Kilini either via the national highway (280 km) from Athens, or by international charter flights (Athens – Araxos). In particular, in the Western Peloponnese, visitors can enjoy:
• Lake Caiaphas – A unique ecosystem in the world. Living aquatic ecosystem, where there are rare species of fish, snakes, snakes, turtles and many migratory birds staying here for the winter. At its size, the lake is the center of sea sports, such as rowing or sea skiing. According to experts, its dimensions correspond to the Olympic requirements for these sports, which does not infringe on the natural environment.
• Ancient Olympia – the cradle of the Olympic Games.
• Castle Hlemuci – Built in 1220-1223. It is one of the important attractions of the Kilini area. An exceptional example of Venetian fortification in the Peloponnese.
• Vlacherna Monastery – Built around the 12th century.
In the beautiful area of ​​Kilini, right on the seashore, there is a cottage complex consisting of 33 separate, unique suburban two-story houses of different squares, each of which has its own plot by the sea. This is an advanced complex, which aims to change the standards of the suburban real estate market with its unique aesthetics and commitment to quality. This oasis is able to satisfy in every detail any dreams – yours and your family. The houses are located on the first line of the sea.
The houses are located on a land plot of 65,000 sq. m by the sea with a private sandy beach, specially equipped for children. The houses are fully designed in a modern architectural style with minimalist touches and fully comply with the rules of science and art.
Two-storey house – 111 sq.m
Twelve two-story houses of 111m2 each on plots of 1.000 sq.m – 1.500 sq.m.
Ground floor: living room, kitchen, 1 toilet (with shower) and storage room.
Second floor: 3 bedrooms and 2 bathrooms. Each house has verandas of 50 sq.m.
In the process of obtaining a certificate of energy efficiency class
Similar Properties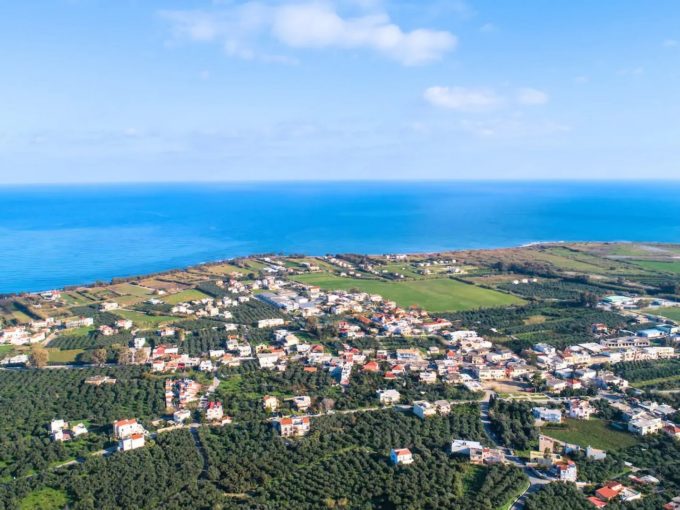 The townhouse is located in a residential complex of 5…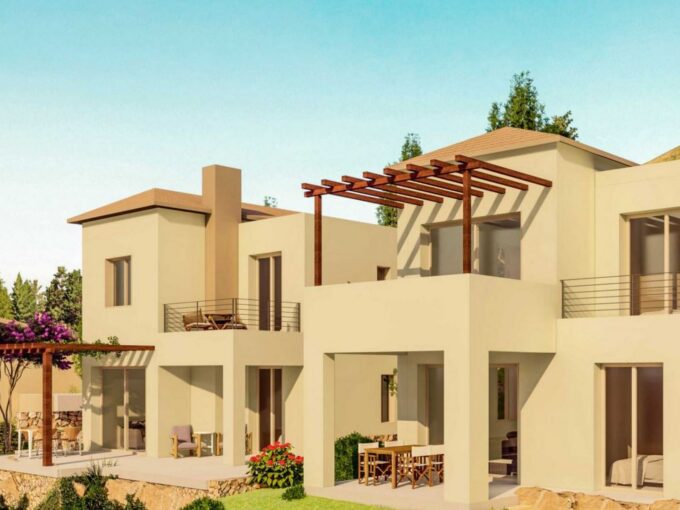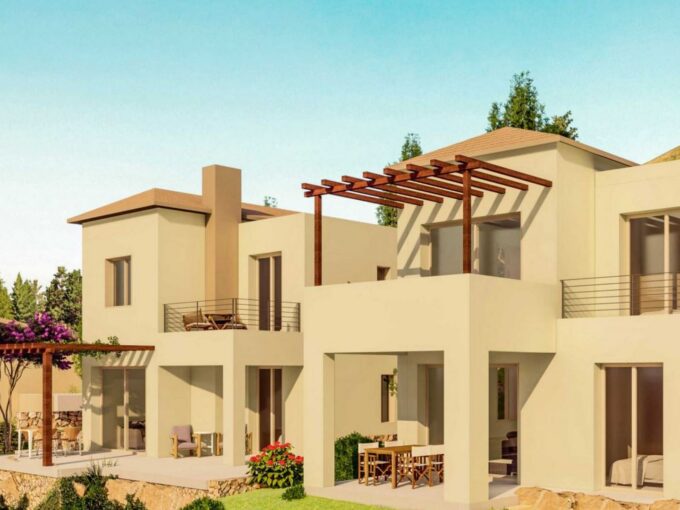 Overlooking Kissamos Bay and the surrounding olive groves, this complex…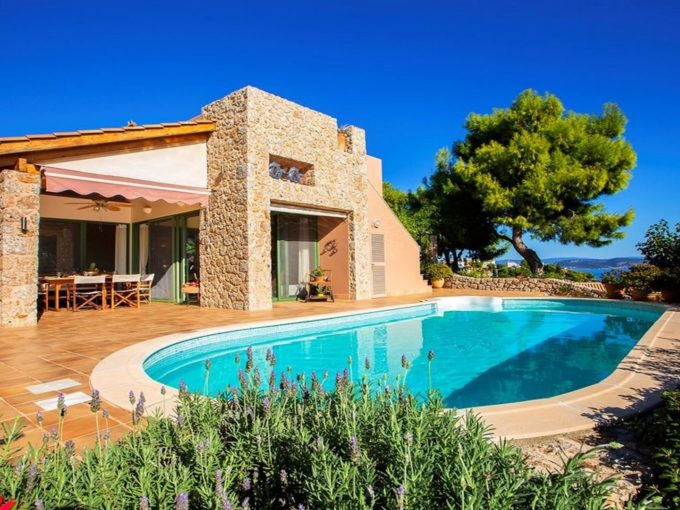 Private house of 240 sq.m for sale in Porto Hali…