Beach front villa in Elounda Crete
Location: Elounda, Crete, Greece
Description
With so many amenities within this complex, you will never want the day to come when you will have to wake up and go. Name what you want in your desired home and you will find it here! Adding design to nature has resulted to three story detached houses with six master bedrooms, two kitchens fully furnished with Bontempi furniture and Gaggenau electric appliances, spacious living, sitting and dining areas large enough to host gatherings of more than twenty friends.
Outdoor areas consist of generous terraces and balconies with unspoiled sea views and sophisticated garden furniture that make a call on you to use them.
The comfortable sofas will invite you to sit on them and the barbeque area will trigger you to enjoy meals surrounded by magical Greek ambiance. Swim in the turquoise waters of the infinity pool or take a short walk towards the beach.
There are plenty of modern conveniences, such as an elevator to take you to all floors, central heating, smart home system but what makes the difference in this property is the internal garden created in the basement. It has an open ceiling to the other floors and as well as to providing considerable amount of natural light, it also supplies lush positive vibes.
Villa is one of the area's newest and grandest residences. This villa is every bit as stunning as the seascape it overlooks. Its three stone storeys are luxury designed as your holidays should be.
Superior graduates up the hill with a lower garden level at its base, a stunning infinity pool, and a terrace at ground level. Six luxury bedroom suites beyond expectations will keep your soul, body, and mind totally relaxed.
Italian hardwood floors run the length of the large open plan kitchen and living area. Deluxe handpicked furnishings, modern art, and a top-of-the-range kitchen, in what we can only describe as Aegean blue.
The meticulous design of the villa ensures it's a view you can enjoy from almost anywhere. The terrace seating areas, dining suite, even the outdoor kitchen with its gas barbecue and bar area are open-sided to offer no interruption to your own personal vista. On the lower ground level likewise, a neat and private internal garden leading into a children's play area runs out towards the sea.
Four bedroom suites open out onto this garden area. If you're looking for some downtime, you'll find a sanctuary in these oasis' of calm, with their brilliant white finish, cool Italian marble ensuites, and Jacuzzi baths. Two more bedrooms top the house, swapping garden views for a personal balcony. What better place to pop a cork and drink a toast to the holiday highlife?
There can be no question that villa Superior has everything you could wish for during a relaxed and enjoyable stay. Its location opens up a wider world of opportunities for exploration. It's just a short walk to the sweet little village of Plaka. Its quintessential Greek vibe and warm hospitality is a temptation too much, and you'll find yourself strolling back and forth as the mood takes you. In easy reach by car, the wider Elounda region is the holiday destination of choice for society's 'elite', with its lovely beaches and tavernas. The area's rich history comes back to life from the ruins of the ancient city of Olous, but the top of your bucket list should be a boat trip out to the island of Spinalonga. Don't forget to look back towards the shore to catch a glimpse of Villa Superior graduating up the hill from the sea.
In the process of obtaining a certificate of energy efficiency class.
Similar Properties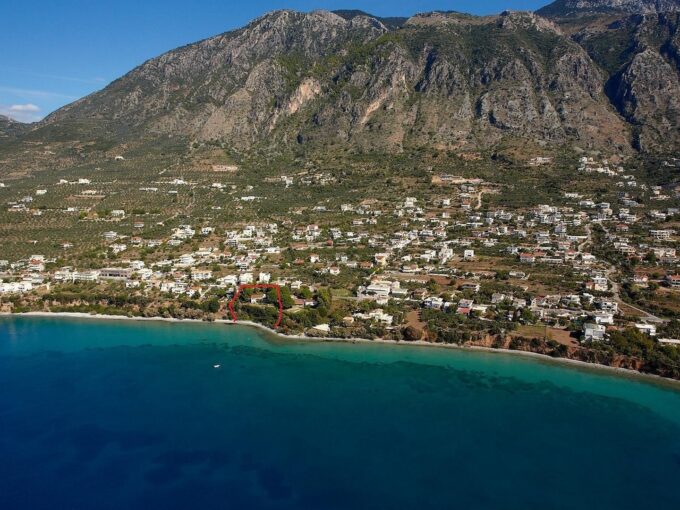 Region: Messinia Kalamata (Peloponnese) On the beach of Kalamata, in…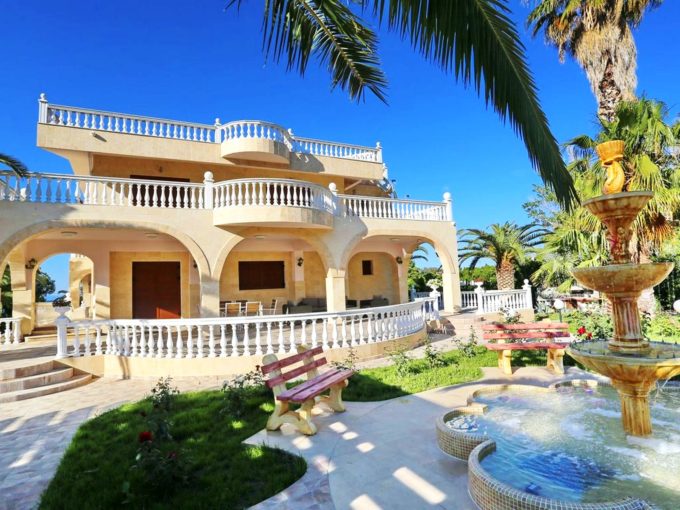 The villa consists of three levels: 5 bedrooms (each has…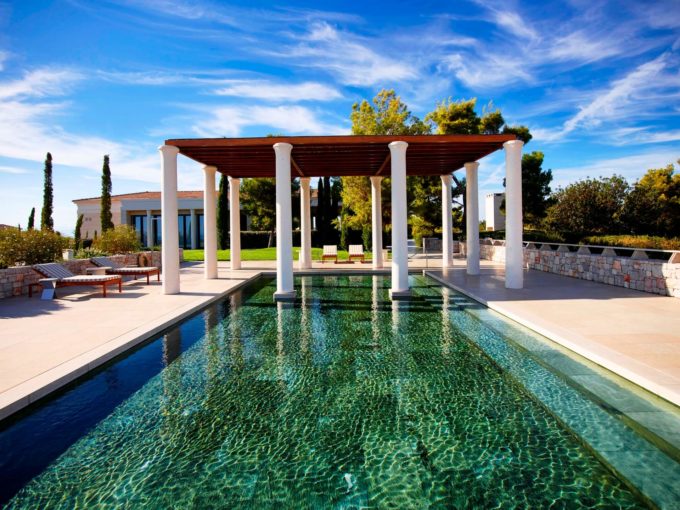 Aman Residences open a new standard of international home ownership,…