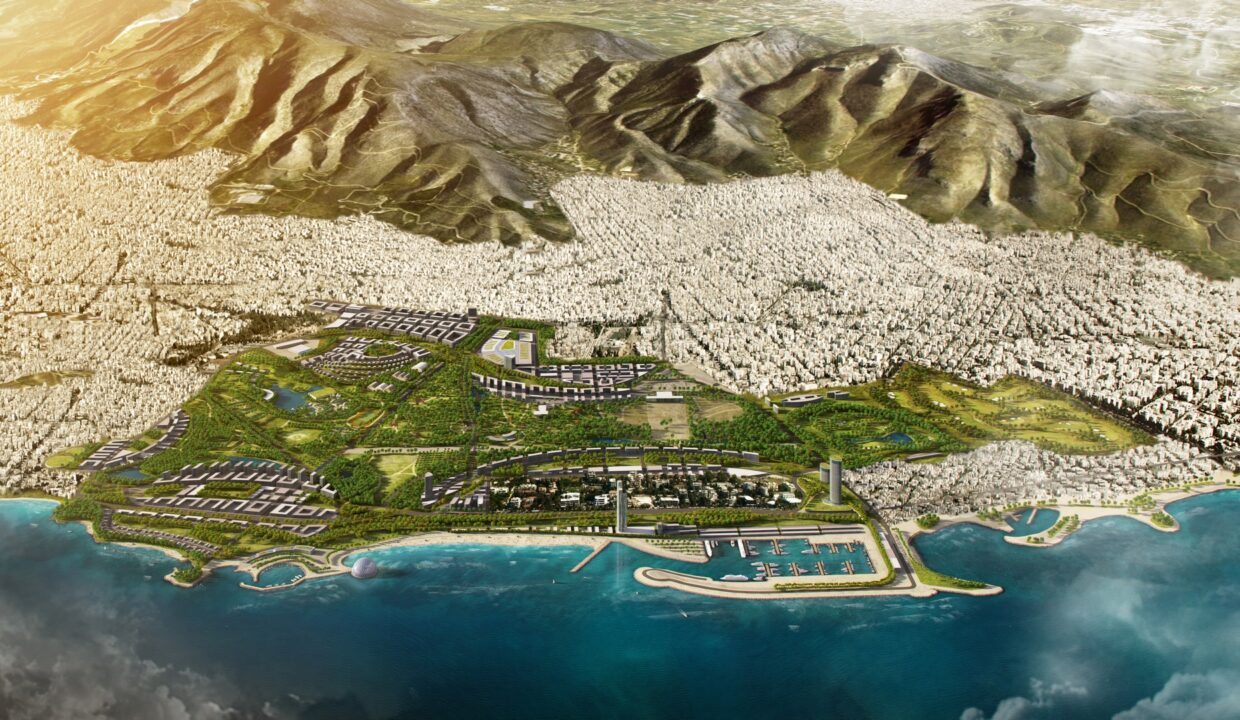 Handelsblatt dithyrambs for Elliniko: The largest development project in Europe
According to the newspaper, "there have been plans and disputes for almost two decades"
Extensive publication of the financial Handelsblatt is mentioned in the opening ceremony of the Elliniko. Under the headline "Greece implements Europe's largest urban development project", the newspaper notes that the renovation of the "airport-ghost in Elliniko" has officially begun. For Greece, the project is of great symbolic and economic importance."
According to the newspaper, "there have been plans and disputes for almost two decades. Now the works begin. On Friday morning, Greek Prime Minister Kyriakos Mitsotakis kicked off the long-awaited renovation of the old airport in Elliniko.
In an area of ​​6,2 sq.km hotels, apartments, shopping malls, offices, leisure facilities, a casino and the largest park in the Greek capital will be built in the coming years. With an investment volume of 8 billion euros Elliniko is the largest urban development project in Europe.
Referring to the statements made by Prime Minister Mitsotakis from Elliniko, the UK comments: "For the country, the project is indeed of great symbolic and economic importance. It signals that Greece is leaving behind the 10-year economic crisis and recession. Elliniko symbolizes the beginning of a new era. Reconstruction work will provide employment to 10 000 people. Upon completion, 80 000 jobs will be created."
 A symbol of stagnation and decline
According to HB, "work begins with the demolition of 970 buildings in the former airport area. Eleftherios Venizelos Airport of Athens started operating in 2001. Elliniko, which was the capital's airport since 1938, was closed. For 19 years, the ghost airport has been a symbol of Greece's political stagnation and economic decline.
During the 2005 Olympic Games, parts of the airport – according to DW – were revived for a while. At the height of the refugee crisis in 2015, the empty terminal served as a temporary accommodation for thousands of people persecuted by Syria and Afghanistan.
The first plans for the use of the site date back to 1995, when it was decided to build Eleftherios Venizelos Airport northeast of the capital. There were thoughts of making the whole space a park.
However, with the onset of the economic crisis in 2008, when Greece slipped into the debt crisis, international creditors' pressure for commercial use of the area intensified. Privatization was one of the conditions that Greece had to implement in exchange for loans.
In the spring of 2014, the project was assigned to a consortium of investors under the Greek Lamda Development. However, the left-wing SYRIZA alliance that ruled between 2015 and 2019 showed obstruction. The conservative Mitsotakis, who took a post of  Prime Minister over a year ago, had put Elliniko at the forefront."