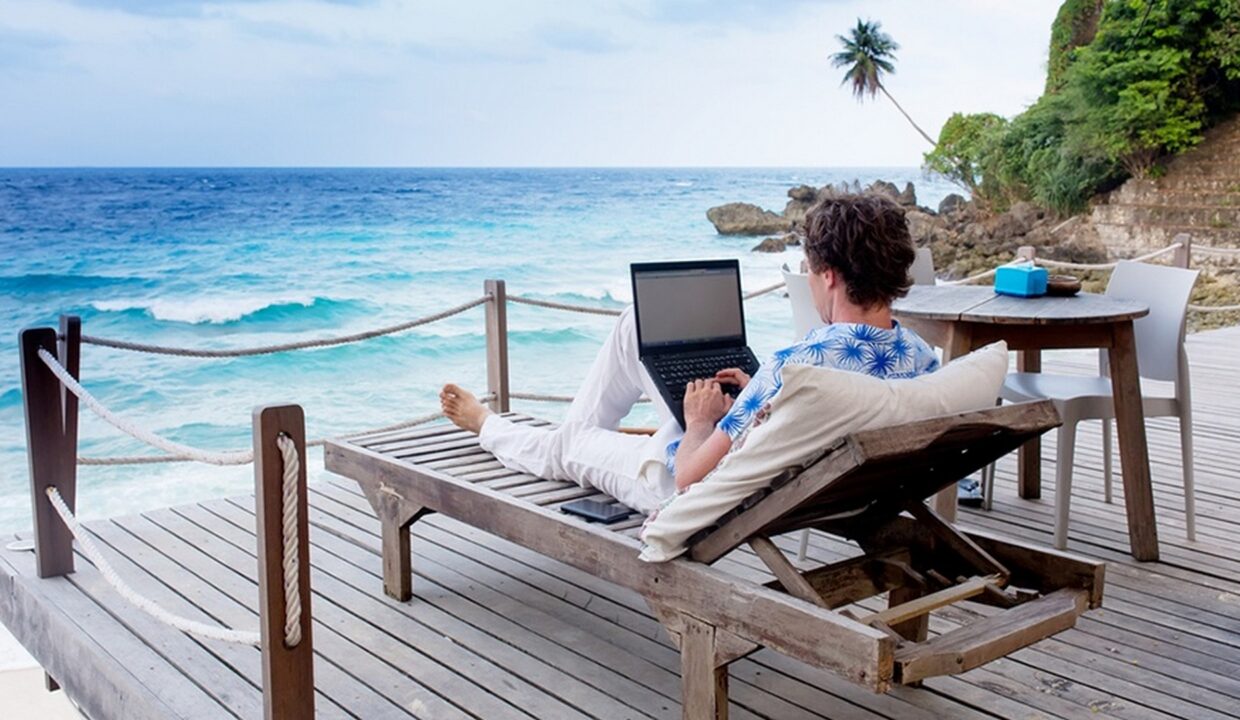 Greece in the top 20 countries suitable for digital nomads
According to a survey conducted by website InsureMyTrip, among the twenty countries suitable for hosting digital nomads is Greece, which, in fact, ranks high in the ranking.
With telecommuting at the center of the tectonic shifts caused by the global health crisis in the labor market, digital nomads have become a new rising force in the modern travel arena.
Thousands of workers, for whom the only "tool" of work is a modern computer and fast Internet, today represent a new, promising class of travelers.
With the growing number of remote workers looking to relocate, many countries are launching remote work visa programs in hopes of capturing a share of this market.
For those thinking about moving, the InsureMyTrip team compared a range of data such as the average cost of renting an apartment, the cost of a visa, the average time it takes to learn a language, internet speed, etc. to determine the best countries for aspiring digital nomads.
There are currently only twenty countries with "official" telework visas, including Greece, which ranks sixth in the world in terms of eligibility for digital nomads, with a score of 6.45 out of ten.
According to the survey, Norway is the ideal country for remote work. Factors such as housing, impressive internet speeds, and high levels of happiness offset the relatively high cost of a visa ($750) and housing costs ($1,216 per month for an apartment).
The Norwegian language is also not as difficult to learn as others. You only need 600 hours of indefinite stay in the country to start communicating like a local, compared to 2200 hours of language learning in the UAE.
Other major contenders include Mexico, Germany, Portugal and Iceland. For those on a tight budget, Mexico is the best choice. The remote work visa is free, and the cost of renting an apartment per month averages around $354.
20 countries ideal for digital nomads
Country ranking
1. Norway – 7.88
2. Mexico – 7.3
3. Germany – 7.19
4. Portugal – 6.84
5. Iceland – 6.83
6. Greece – 6.45
7. Costa Rica – 6.11
8. Jamaica – 6.03
9. Spain – 6.02
10. Bermuda – 5.97
11. Czech Republic – 5.8
12. Mauritius – 5.54
13. Aruba – 5.46
14. Estonia – 5.35
15. Vietnam – 5.1
16. Antigua and Barbuda – 5.06
17. Croatia – 5.06
18. Barbados – 4.95
19. Georgia – 4.63
20. UAE – 4.13