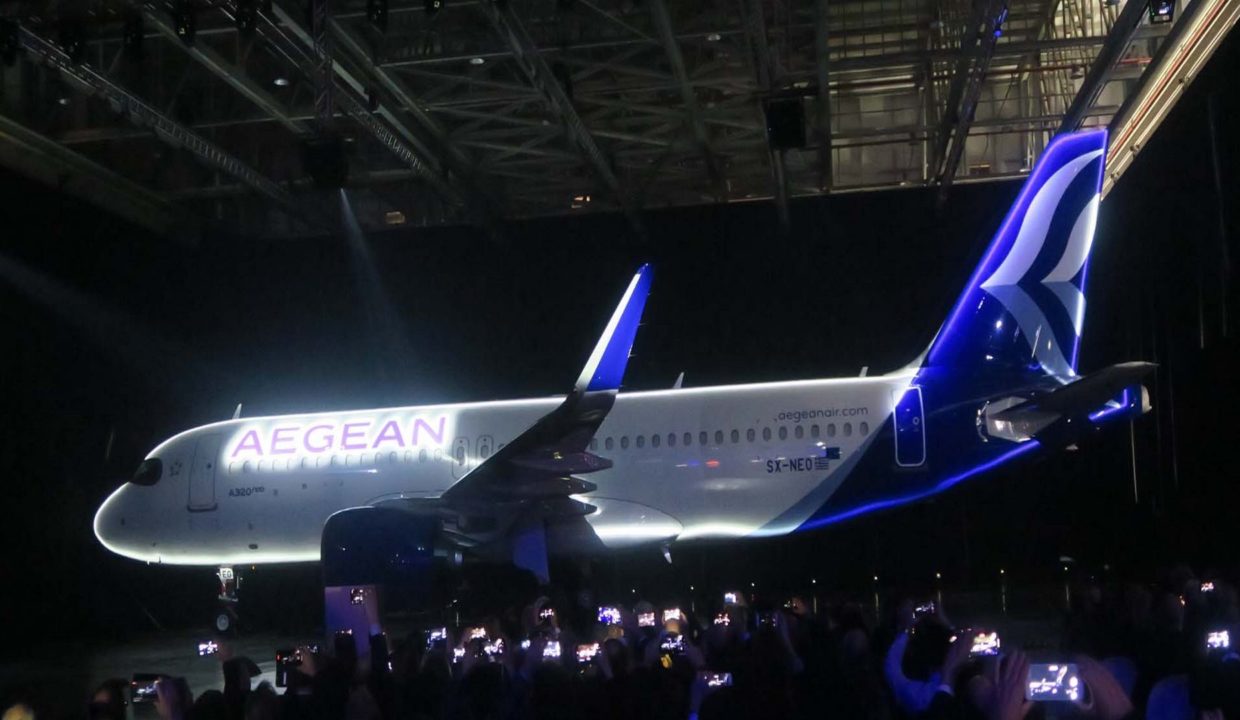 Aegean Airlines: growth spurt with € 5.8 billion investment
With new aircraft and brand identity, a new Aegean era. Airbus order increased to 50%. Option to add another 12 aircraft. Two-year "boom" in new directions and routes. Map flight extensions.
Yesterday Aegean Airlines delivered a mixed message to recipients both domestically and internationally, putting on an impressive "show" to unveil the first of its new generation Airbus A320neo aircraft, sourced from a European manufacturer.
The airline's technical base fleet has turned into a spectacular "blue" scene to signal the company's transition to a new era.
Domestically, management sent a message to the local business community that the Thassos Vassilakis group (which includes, among others, Autohellas / Hertz and hotel companies) is now included in the country's economic elite.
President of the Aegean Airlines Eftihios Vasilakis and Managing Director Dimitris Gerogiannis clearly stated this in their reports. The most notable are the reports on 3,100 employees working in the concern (90% on an ongoing basis) and about 2.7 billion euros that the airline and its subsidiary Olympic Air contributed to government revenues during the crisis.
The company's new logo and new aircraft designs refer directly to the colors of the Greek flag, highlighting the role of the national carrier that has conquered Aegean Airlines, surpassing the old Olympic Air fleet.
It is noteworthy that in 2019, the Aegean Airlines carried 15 million passengers (one million more than in 2018), of which 7.8 million were foreign travelers. At the same time, the company now has the strongest network of Greek airlines, adding over 50 destinations and 1000 different routes overseas in the last six years, connecting its airports / bases in Greece with almost all Greek tourism markets.
The meeting was attended by the Prime Minister, who promised to reduce the VAT on air transport and tourism as soon as the appropriate budget space is created. At the same time, he promised that the new leadership of the Ministry of Development will immediately take steps to improve the situation with air traffic control, this issue was previously raised in his speech by Eftihios Vasilakis, President of Aegean Airlines.