Villa on the island Skiathos
Location: Skiathos, Greece
Description
Spacious villa is located on the island of Skiathos. The island is located in the northwestern part of the Aegean Sea, east of mainland Greece, at a distance of 255 km from the capital of Greece, Athens. Most of the island is covered with forest. The area of ​​the island is 49.898 sq.km. The coastline is 44 km. The population has 6160 inhabitants. The island is the international airport "Alexandros Papadiamandis" (quite a rare event for the islands). You can also take a ferry and swim to the island in just 3 hours. The island received its name from the Greek words "σκιά" and "Άθως", which translation means "the shadow of Athos". The island is considered one of the most beautiful places in Greece with crystal clear water and picturesque beaches, of which there are more than 60.
The villa is located in the center of the island, 4 km from the airport and seaport of the island. The nearest beach is Akhladies 4 minutes away. The area of ​​the building is 620 sq.m. and consists of 10 rooms, 8 bathrooms, a fully equipped gym with an area of ​​100 sq.m., including modern exercise equipment, table tennis and a pool table.
The building is divided into two parts: first floor – 4 separate apartments with separate entrances. Each has a kitchen, living room, bedroom and bathroom. Three apartments with an area of ​​80 sq.m. and one – 50 sq.m. (for staff). All exits lead to the courtyard to the pool. The second floor consists of apartments of 150 sq.m. All rooms are fully furnished with Italian furniture and equipped with modern kitchen appliances Smeg and home appliances Bosch. The villa is equipped with the Siemens "smart home" system, with which you can control the brightness and color of the lighting in and around the house, control the music, control the air-conditioning and ventilation systems. Installed a professional security system. Cameras around the house and inside. The interior was created by professional Italian designers. Inside the premises and in the courtyard there is a single Dolby Surround system. In addition, separate music systems are installed in different rooms, near the pool, in the gym, etc. In the courtyard there is a pool of 10×4 meters and a depth of 3.5 meters, equipped with a night illumination system, modern filtration and water ozonation system (without chlorine), sun loungers, a patio area, a bar, a powerful speaker system for parties and holidays. From the courtyard and windows of the building offers a magnificent view of the Aegean Sea, the mountains. Designed in the style of the island. Provided parking for five cars. Not far from the villa is the parking of yachts.
Sea – 700 m
Similar Properties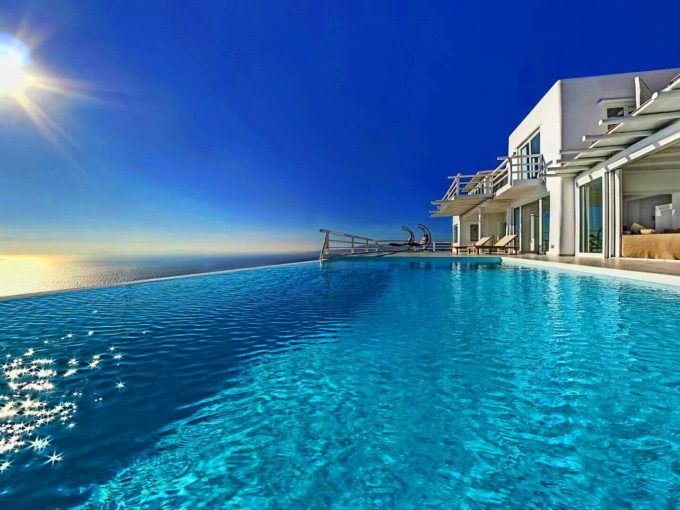 Villa Layout Details Entrance floor: fully equipped kitchen, living room with…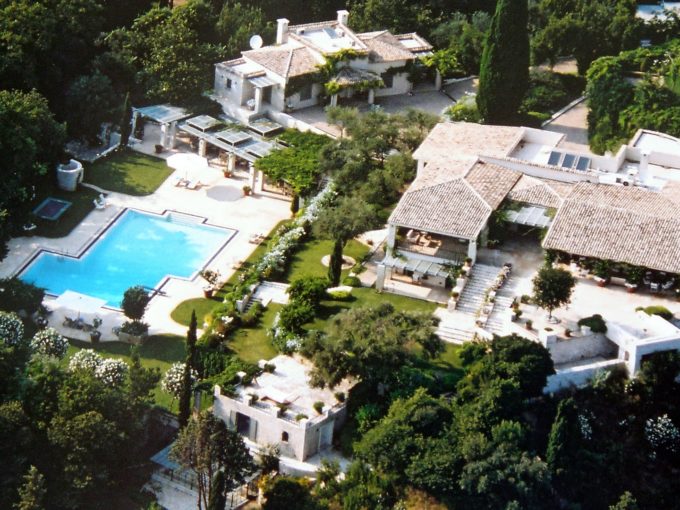 The mansion is located on the island of Corfu near…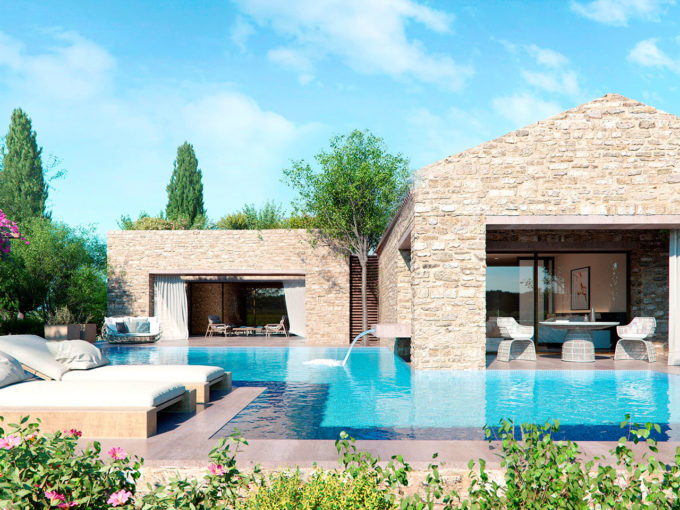 Situated within the award winning Navarino Dunes resort, perched on…