Penthouse in Glyfada, Attica
Location: Glyfada, Attica, Greece
Description
Luxury penthouse is located in a modern luxury complex of minimal architecture in the beautiful coastal and southern area of ​​the city of Athens called Glyfada. During its construction only the highest quality materials were used. In addition, the complex is characterized by high energy efficiency. Complex enjoys an enviable location 200 metres from the sea and nearby marinas of Agios Kosmas and the Fourth Marina of Glyfada, with easy access to Posidonos Avenue and the centre of Glyfada. Also very close is the undulating green landscape of Glyfada Golf Course pleasantly planted with trees and shrubs.
As a suburb of Athens, Glyfada is among the most desirable, enjoying all the sophistication of the modern capital city – the shops, the restaurants and nightspots – but without the oppression of crowded and polluted streets. Glyfada is alive, a fresh place by the sea, well-planned, with wide tree-lined streets. It is spacious, an aspirational place to live. The ancients recognised the area's special gifts. Today's Athenians know it for its welcoming beaches, its four marinas – one of which is home to a small fishing fleet that lands a daily catch – and its excellent sports and recreation facilities, including the superb Donald Harradine-designed Glyfada Golf Course. Benefitting from recent enhancements in transport, Glyfada is now one of the best-connected suburbs of the city. Numerous bus routes and the new tram service head in all directions, with frequent services to central Athens, Piraeus and the airport.
The penthouse is located on the last 3-4 floors of the complex. On the lower level of 165.13 sq.m. there is a living room with a fireplace and a dining area, a kitchen, 2 bedrooms with their own bathrooms, a guest WC and a laundry room. On the upper level of 72.72 sq.m. there are a living room, a small kitchen and a bedroom with its own bathroom. At the same level, there is a private pool of 30.38 sq.m. and a private garden of 106.10 sq.m. Penthouse is equipped with all modern conveniences: air-conditioning, alarm system, double-glazed windows and balcony doors, mosquito nets. The floor is covered with wooden decking from walnut.
Energy class – A+
Similar Properties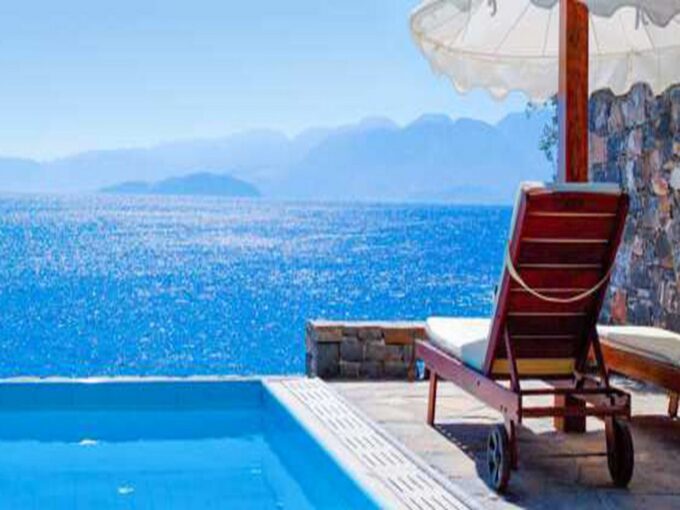 Clean cut lines, minimal design and modern colors from the…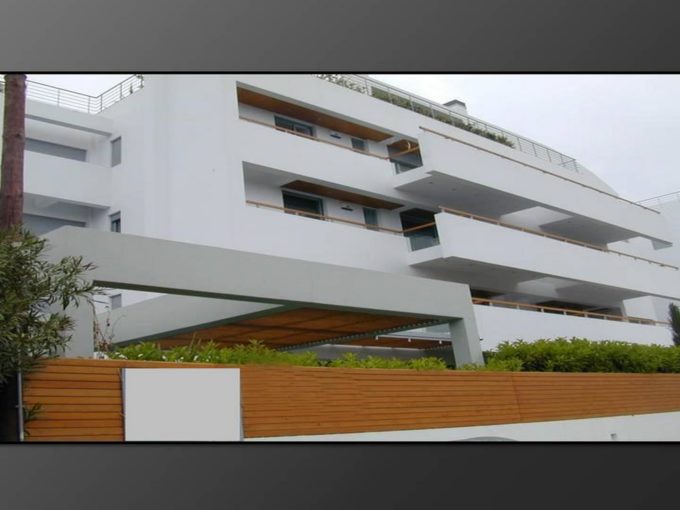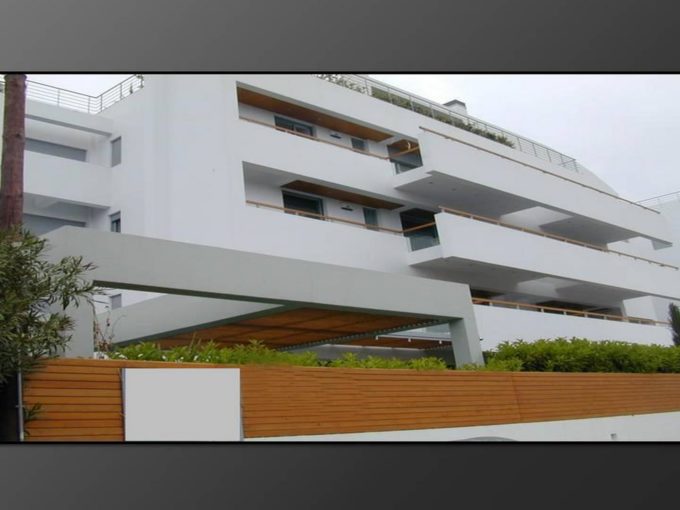 Luxury maisonette is located in a modern complex of minimal…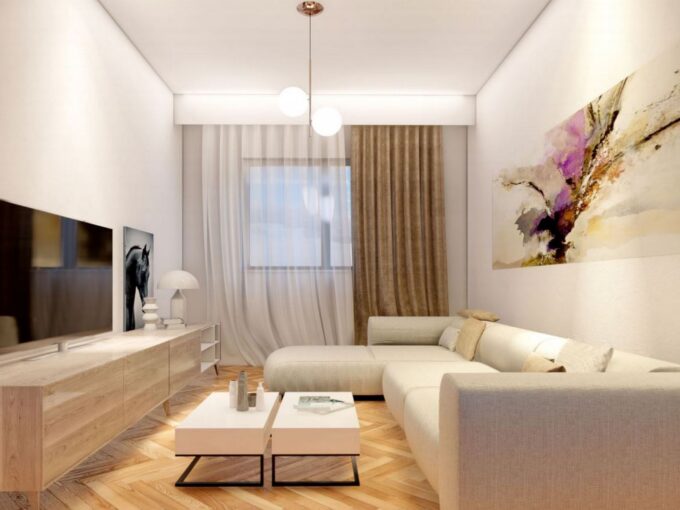 The apartment is located in one of the central areas…