House in Halkidiki (type A)
Location: Greece, Halkidiki
Description
PROJECT
… with respect to nature and traditions!
The plot consists of upper and lower parts.
In the lower part, with a total area of ​​5.8 hectares, there are residential buildings of 100, 140 and 200 square meters, as well as a coastal resting place, where there are cafes, small sports grounds and beach equipment. The upper part covers about 12.8 hectares and there are residential buildings of 100 and 140 sq.m. and recreational areas, such as swimming pools for adults and children, basketball courts, mini-football fields, as well as a small open-air amphitheater for various events. Water supply and sewage networks are connected to the main networks of the region.
The architectural style of the buildings is rooted in the rich local tradition of residential architecture in Halkidiki, but adapted to the modern requirements of a country house.
Characteristic features are a tiled roof, covered verandas, precision proportions, chimneys and wooden pergolas.
The location of each house was carefully planned in order to ensure proper orientation, combined with great views and increased privacy. The use of tiles of various shades, a variety of colors and stone cladding, all this ensures the uniqueness of each house. Construction, materials, structural elements and equipment are all of very high quality, which ensures the proper functioning of housing all year round.
Types of Residential Buildings
– Type A (225 sq.m.)
– Type B (156 sq.m.)
– Type С (100 sq.m.)
– Type D (100 sq.m.)
Type A
A two-storey L-shaped house with a total area of ​​200 sq.m., with a hipped roof (with 4 slopes) with a Byzantine-type tile, masonry at the base of natural stone from Afitos and architectural ledges, built according to the characteristic type of wide-facade traditional residential houses with a covered balcony (hayati) in Halkidiki.
In exclusive use of the house is an open area of ​​about 2000 square meters, with a separate entrance, a landscaped garden with paved sidewalks, areas covered with gravel, lawns, aromatic shrubs, ornamental and forest trees and a parking under a metal pergola with wooden beams.
Ground floor with an area of ​​105 sq.m. includes a large space with a fireplace with limestone trim, combining two living rooms, a kitchen and a dining room. Also on the ground floor there is a guest room and one bathroom.
The living rooms have large doors through which you can exit to a comfortable veranda with direct access to the garden. The ground floor area includes an indoor barbecue area and an open-air dining room connecting to the kitchen, as well as external utility rooms such as a boiler room and a storage room.
The covered entrance to the house from the side of the road and from the parking lot is located at the rear of the house.
On the top floor, with an area of ​​95 sq.m. there are four bedrooms, two bathrooms, fitted wardrobes, a large terrace with sea views on the front side of the house and a small balcony on the back side. The terrace is covered with a wooden pergola.
Similar Properties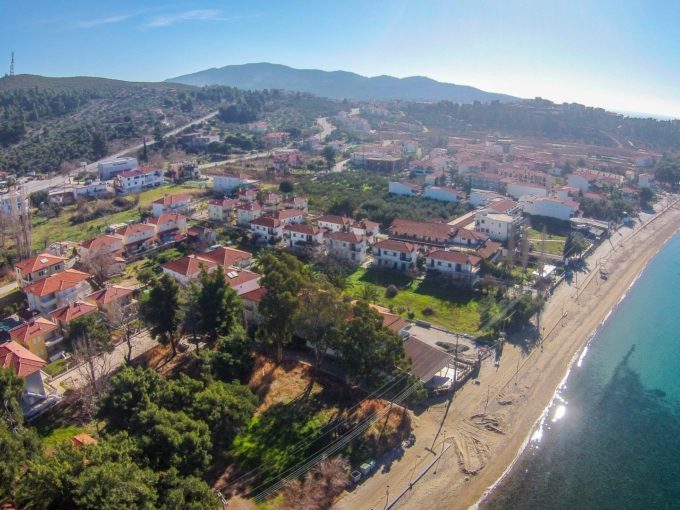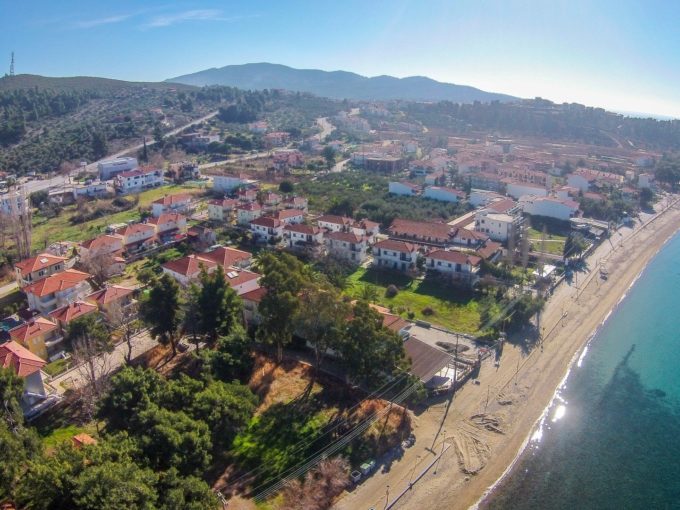 120 km away from Thessaloniki, on the sunny shores of…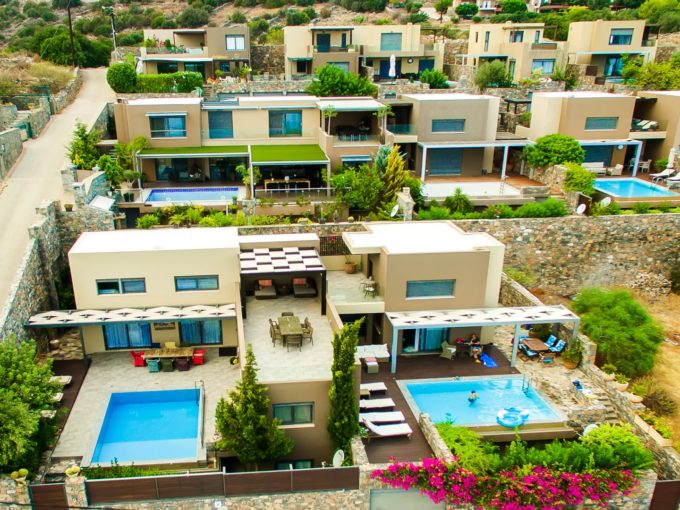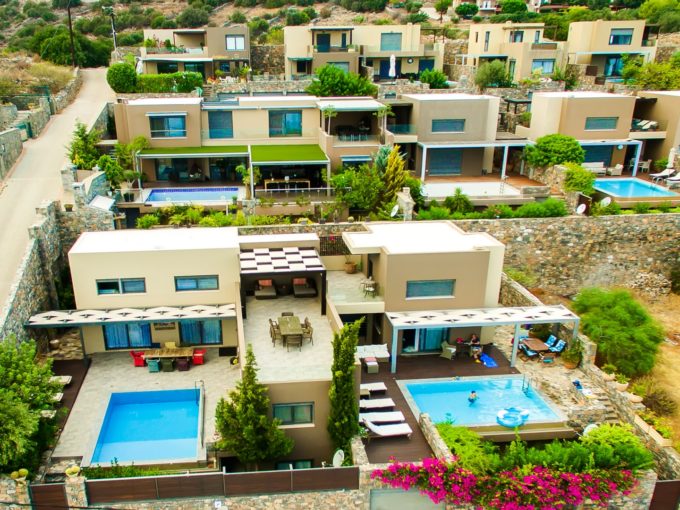 The villa is located in a quiet place of Mavrikiano,…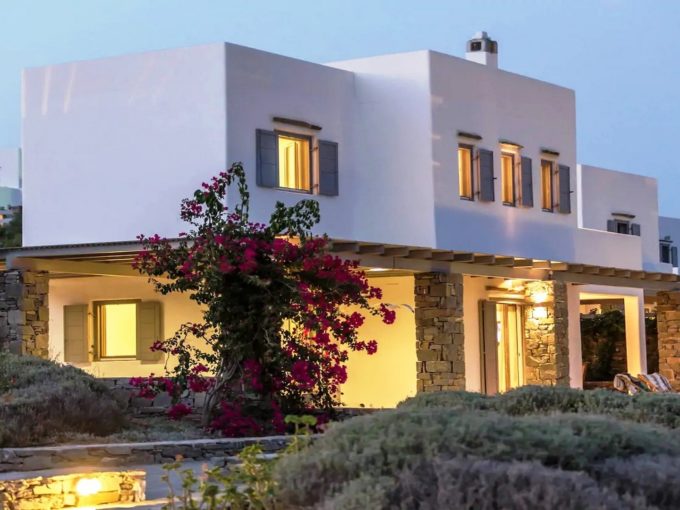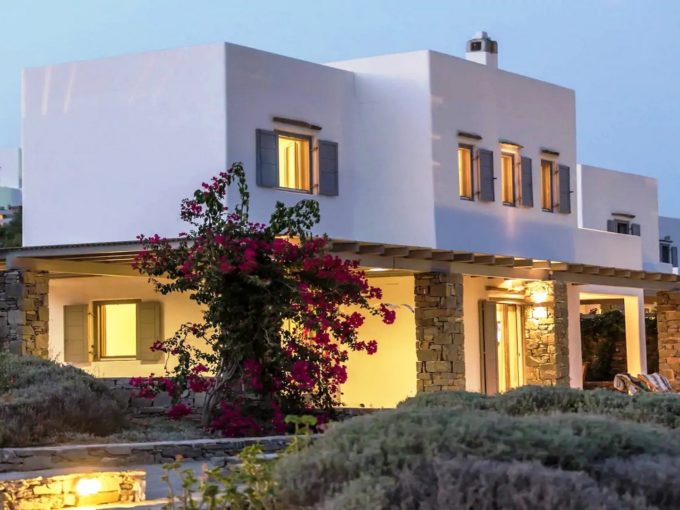 A detached house is located in a small complex in…