Villa in Porto Heli
Location: Porto Heli, Greece
Description
The villa is far from all the fuss and focuses on the beauty and tranquility of nature. The uninterrupted view of the beautiful and well-kept garden, the surrounding greenery and spreading pine trees and the sea in the distance – this is only one of the attractions of this villa. The owner of the villa is an artist who proves his talent in every detail of the villa. Every color choice, every piece of furniture and every room harmoniously combines in the right place and creates a warm look.
Since you will spend most of the day outdoors, there is a large veranda with a large infinity pool (width: 14 m, length: 5.30 m, maximum depth: 2.8 m) and a pool bar. Pool Bar – This is a fully open kitchen with barbecue, fridge, sink and everything else necessary for cooking good food with sea views!
3 bedrooms of the villa are located on the first floor of the villa from the side of the hill, large French doors provide sea views from the bed. This design guarantees cool temperatures for anti-aging sleep and makes air conditioning completely unnecessary. Each bedroom has a private bathroom and they are all very spacious.
Studio
A studio with a double bed, a kitchenette and a small living room is also part of the villa and can be used for staff or accompanying guests who like to have their own private space. Compared to the rest of the villa, which has outstanding beauty, the studio is not the most impressive, but, of course, it is absolutely neat and functional.
Energy class – E
Similar Properties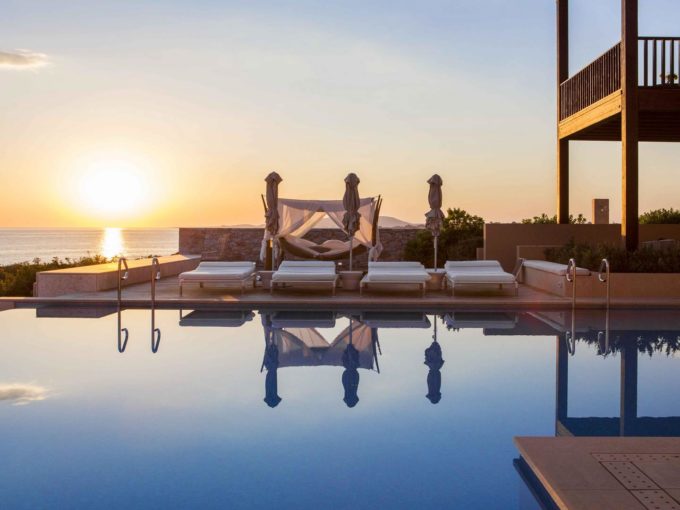 The Royal Villa Koroni (660 sq. m.) is the embodiment…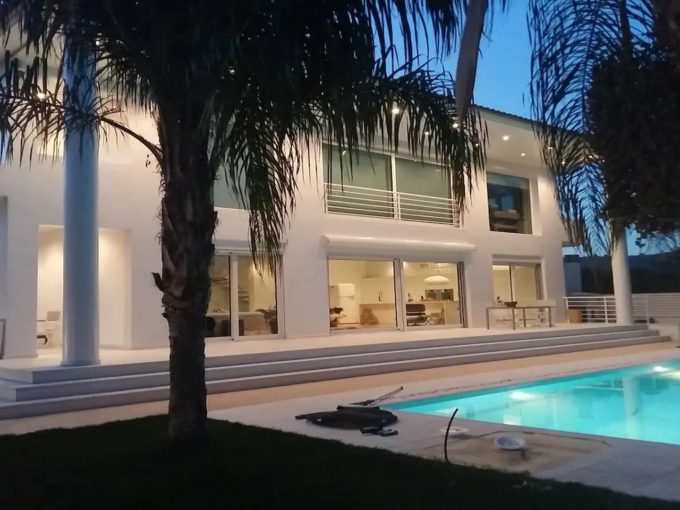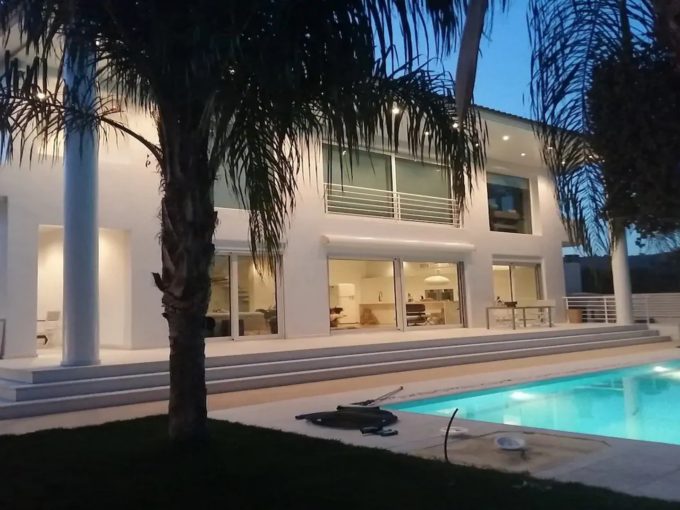 Exactly 1000 meters from the coast of Nea Epidavros, a…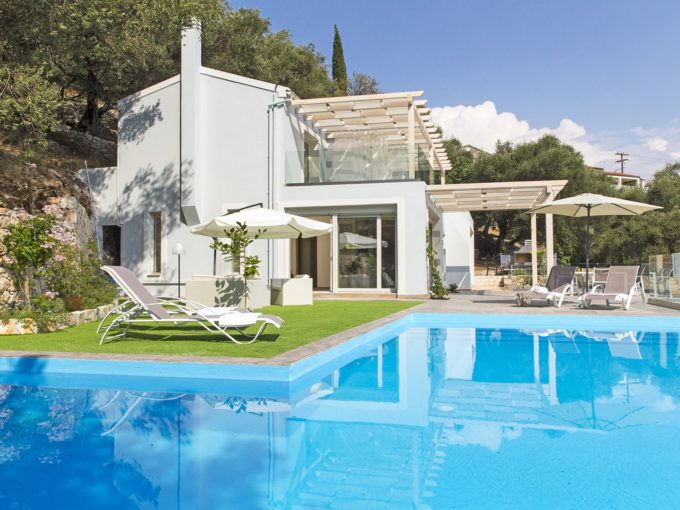 Villa Rana in Agni, North East Sleeps 8, 3 Bedrooms,…